Activities and experiences
L'Anse aux Meadows National Historic Site
Meet resident Vikings as you tour the reconstructed Viking encampment. Listen to Vinland Sagas in the main hall. View demonstrations on Norse iron forging and textile weaving, and try them out yourself. Tour the visitor centre for engaging videos and exhibits on Viking life, and the site's archaeological discovery. See original excavated artifacts as well as a replica, 2/3 scale faering boat. Join interpreters on guided tours of the archaeological site. Wander coastal and bog hiking trails to spectacular viewpoints.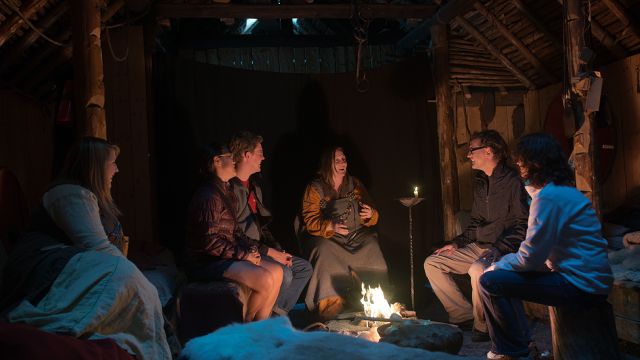 Gather in one of L'Anse aux Meadows sod buildings and prepare for an evening of heroic and tragic tales from the Viking Sagas. You'll hear a powerful retelling of the Vinland Sagas and intriguing Norse myths. You might learn how Eirik the Red founded the first Norse settlement in Greenland. Or laugh along as you listen to Njal's Saga, filled with humour about a feast prepared with stolen goods.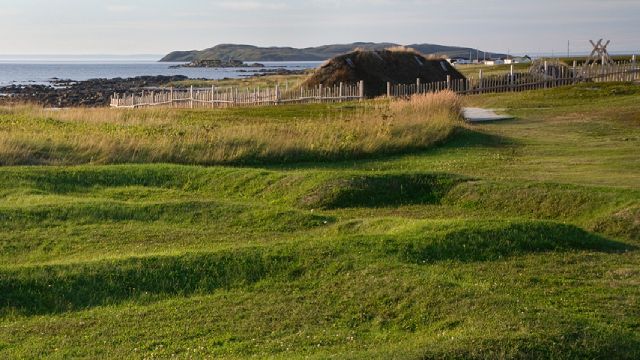 Learn how archaeology informs our understanding of the history of this UNESCO World Heritage Site, as a knowledgeable interpreter guide places the significance of these Norse archeological remains within the story of human movement.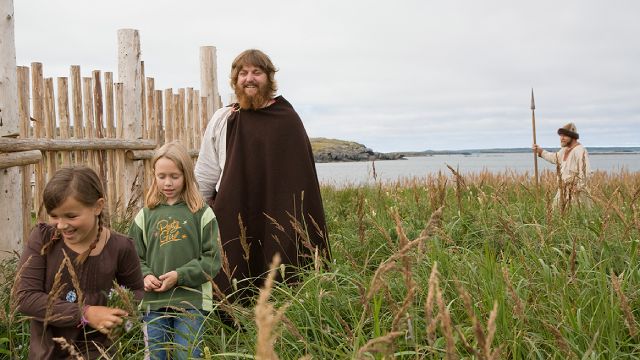 With dreams of riches and embracing the chance to find their own place in the Viking Sagas, a new expedition has arrived in Vinland. Say hello to an entirely new cast of characters who will bring history to life at two rebuilt buildings, where you can get in touch with your inner Viking. You can try blacksmithing, dying, woodworking, weaving and there are even costumes to try on.
Things to do

Tours and programs

Interpretive trail

Bird watching

Geocaching

Hiking

Lookout

Theatre

Photography

Picnicking

Dog walking