Learn-to Camp in Vancouver
The Learn-to Camp Vancouver team is now hiring for the summer 2024 season! Apply today here
Are you interested in camping but don't know where to begin? The Parks Canada Learn-to Camp program gives you the knowledge and skills to feel confident planning your first camping adventure!
Located in major cities across the country, including Vancouver, the Learn-to Camp program offers a variety of pop-up activities, workshops, and overnight experiences for participants to learn the basics of camping in a fun and accessible way.
Follow us on Twitter @ParksCanadaVan or Facebook @ParksCanadaVancouver for updates on where we might be this upcoming season!
---
Pop-up activities, workshops, and overnight events have wrapped up for 2023. Check back in the spring of 2024 to register for our summer programming.
---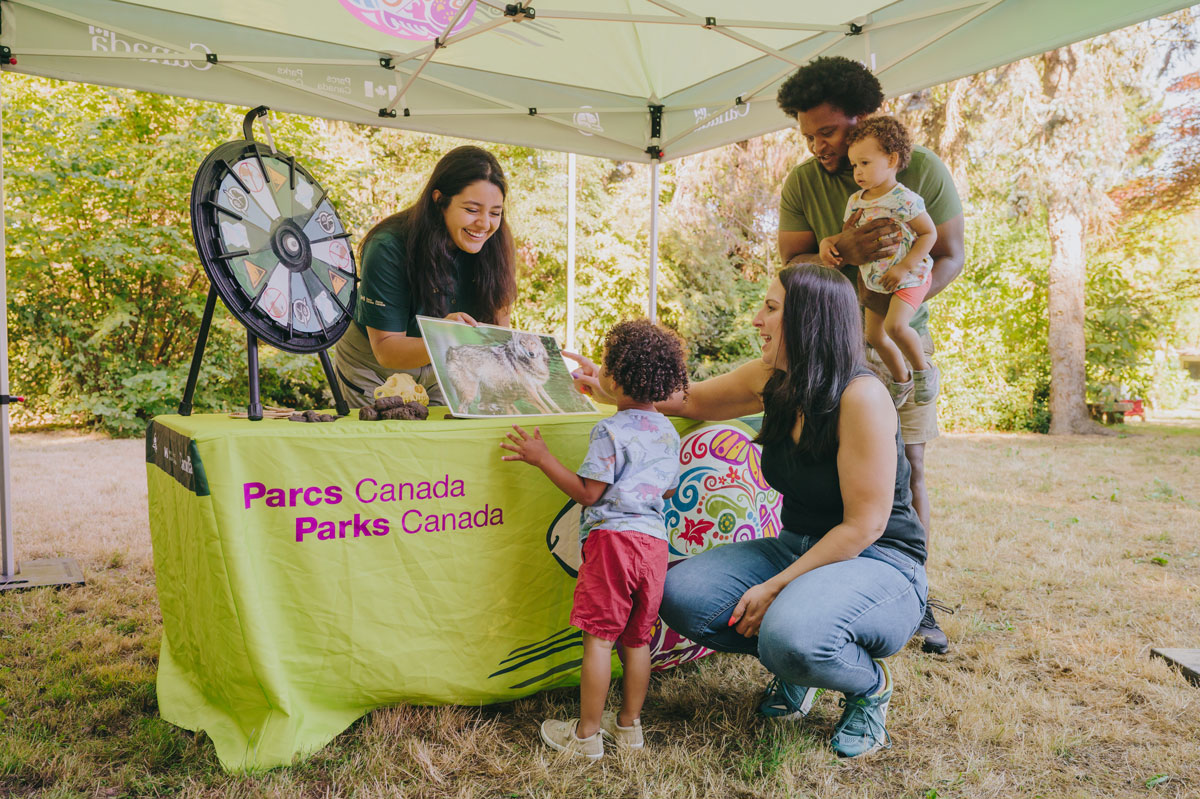 Join us throughout the summer at pop-up outreach booths around the Vancouver region. We introduce participants to Parks Canada, educate the public on how to camp in the great outdoors, and provide information on wildlife safety.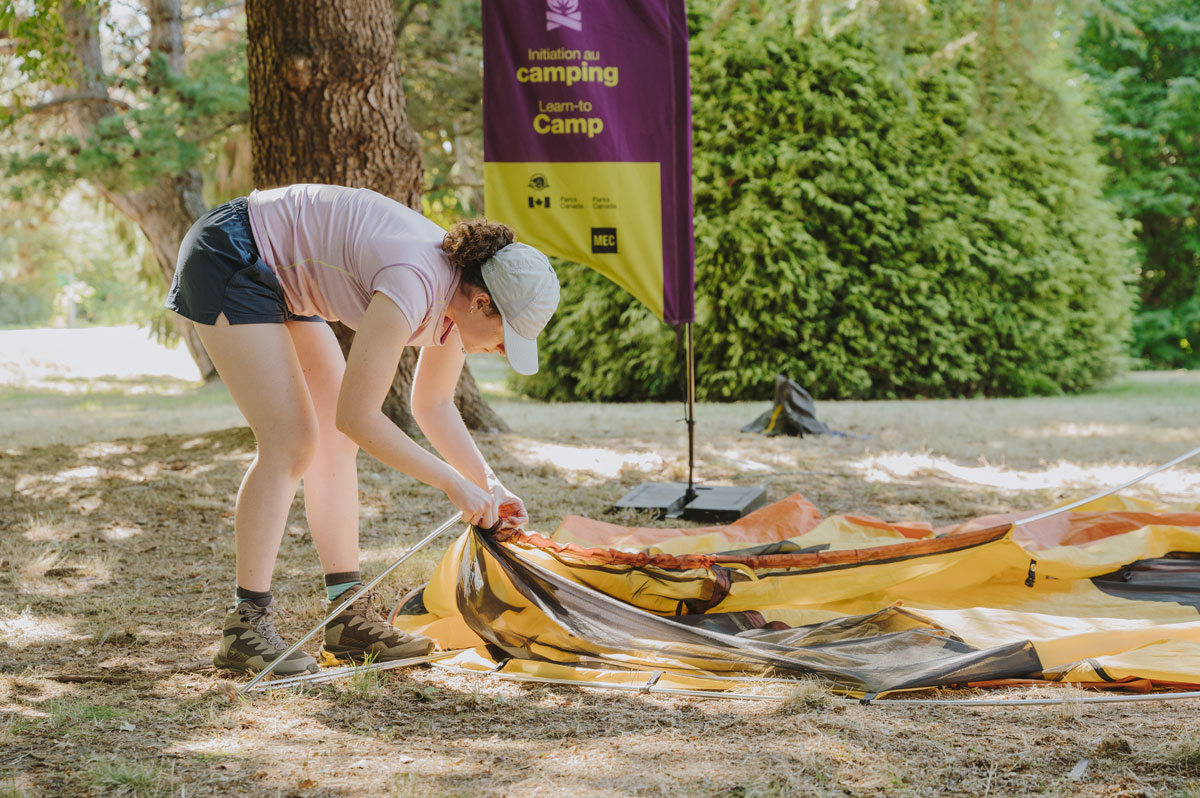 Free in-person workshops to help participants acquire basic camping skills and learn about outdoor activities. If your organization is interested in our staff delivering a Learn-to Camp workshop next summer, please refer to the 'Contact us' section.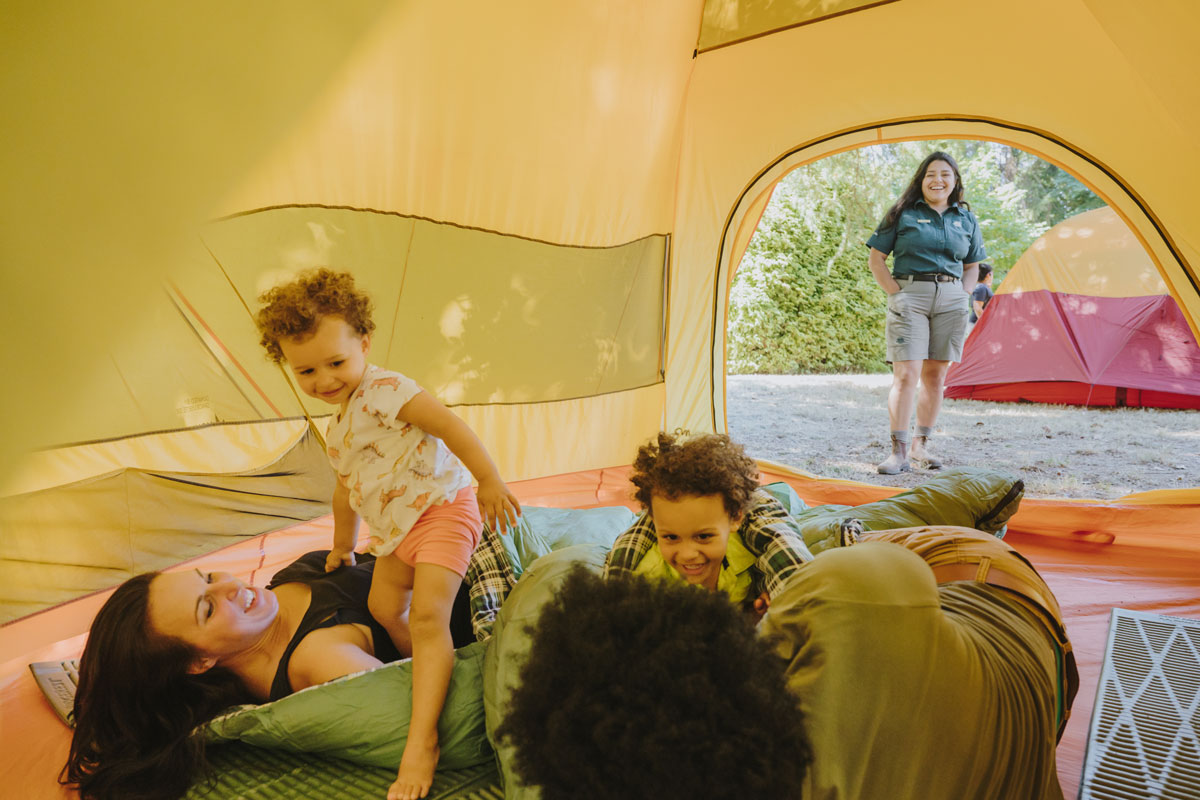 Join the Parks Canada Learn-to Camp team for an overnight experience in the Vancouver region! The team will introduce you and your family to topics such as how to prepare for a camping trip, wildlife safety, how to set up a campsite, cooking in the outdoors, and other fun games and activities. Tent, foam sleeping pads and camp stove provided.
---
Contact us
For more information on the Learn-to Camp program, or if your organization is interested in hosting a workshop or event, please email the Learn-to Camp Coordinator.
---
See what it's all about
Take a look at some of our past Learn-to Camp events!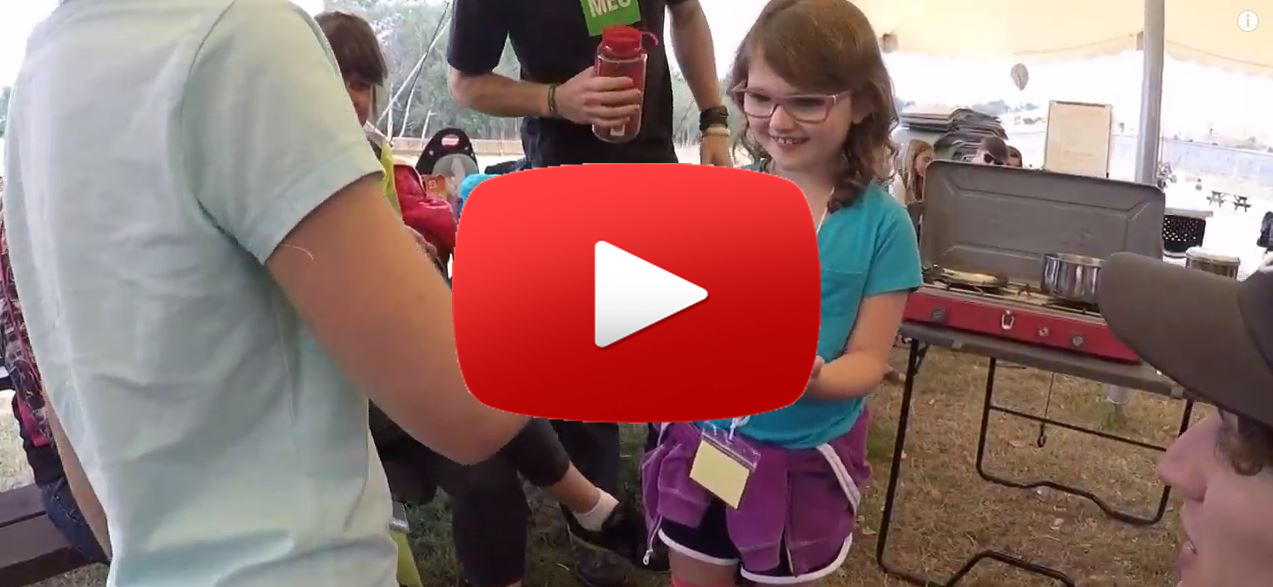 Interested in embarking on your first camping trip but don't know where to begin? Parks Canada's Learn to Camp team has you covered!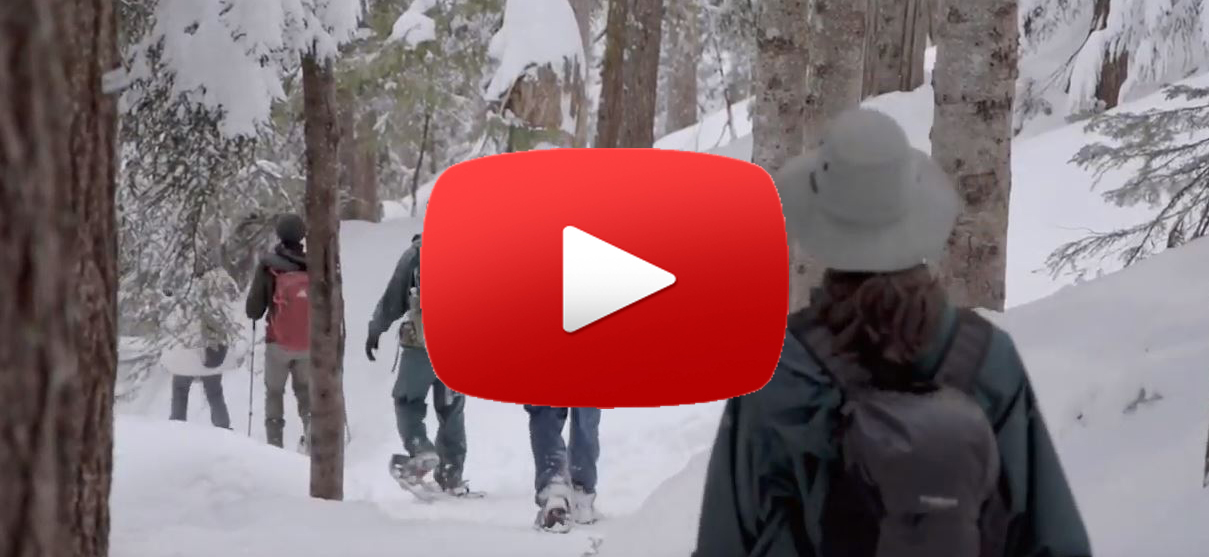 In March 2019, the Vancouver Learn-to Camp team hosted a winter camping trip in Mount Seymour Provincial Park. Check out all the fun they had, and think about signing up for a future event!
---
After you learn to camp

After attending a Learn-to Camp event, you will be comfortable camping on your own. Parks Canada has many options for those who wish to begin planning their next experience.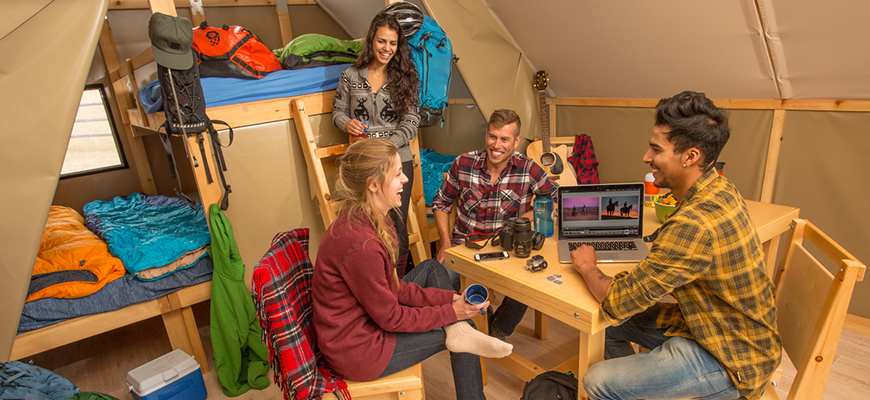 From rustic to all-inclusive.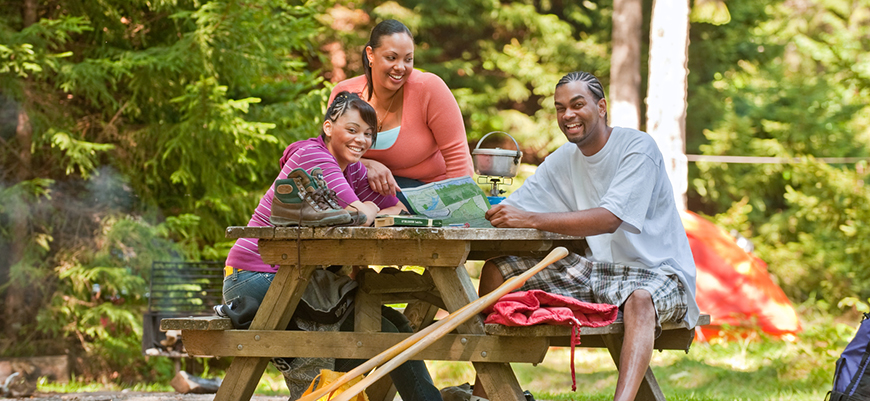 Reserve. Relax. Experience.
---
Partners
By working in collaboration with respected organizations that share our values, Parks Canada is able to better deliver its promise to Canadians of protection and presentation of natural and cultural heritage. We believe in sharing leadership and working with partners to offer unique, inspiring opportunities for people to discover treasured places and to achieve extraordinary results.

The Parks Canada Vancouver Learn-to Camp team works with partners to promote inclusion in the outdoors and help remove barriers to provide more people an opportunity to increase their access to nature.

We are proud to be formally collaborating with the following partners:
---
---
---
---
---
---
---