Experience the solitude and wonder of the Southern Saskatchewan prairie landscape by day or night. Evidence of those who came before us is at your feet. Dinosaur fossils, the mass extinction boundary, hearth sites, tipi rings, bison drive lanes, and cellar depressions set among today's living prairie.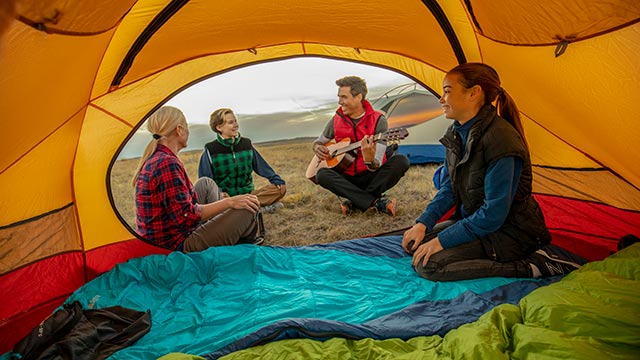 Stay close to nature at one of our wonderful campsites–at your preferred comfort level.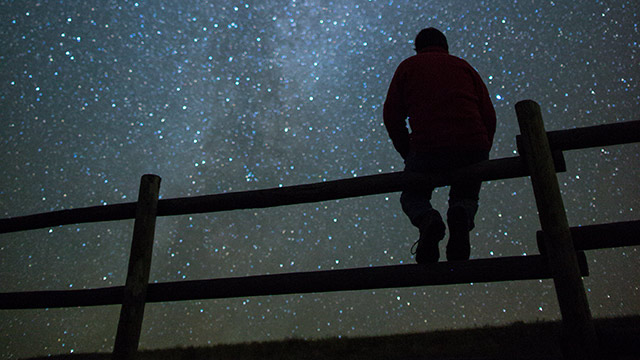 The Grasslands National Park Dark Sky Preserve is one of the largest and darkest in Canada!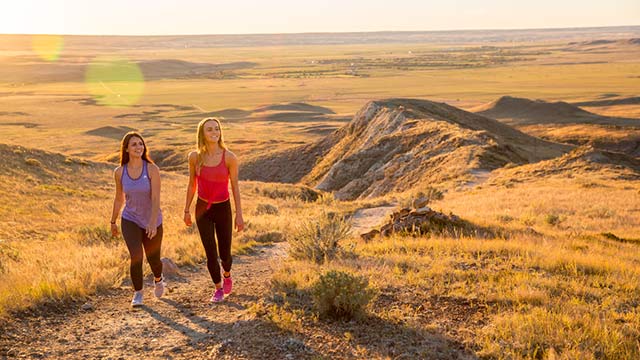 Trails are one of the best ways for you to connect with the landscape and experience the immeasurable beauty and solitude of this park
Visiting Grasslands National Park
Things to do, trails, tours, programs, volunteering, camping, wildlife watching and more.
How to get here, local attractions, hours of operation, museum, facilities and services.
Types of accommodations, oTENTiks and nearby accommodations.
Guided tours, programs, workshops, and learning experiences.
Seasonal and annual admission passes.
Reservations for campsites, passes and Official merchandise.
Important bulletins, trail conditions, weather, seasonal safety, park regulations.
Daily visitor fees, camping and program fees, and more. Free admission for youth.
All Parks Canada places are 'no drone zones' for recreational use.
About Grasslands National Park
History, culture, cultural landscape, designation information.
Jobs, contact us, partners, public consultations, plans, and policies.
Conservation and science, animals, plants, the environment, and research.
Contact Grasslands National Park
General inquiries:
Visitor Centre: 1-877-345-2257
Frenchman Valley Campground (West Block):
1-306-774-2227
Rock Creek Campground (East Block):
1-306-750-0937
infopnprairies-grasslandsnpinfo@pc.gc.ca
For emergencies within the Park:
1-877-852-3100
Hours of operation
Open year-round
Some services and facilities are open only during the summer season
See all hours
More places to discover with Parks Canada