Sea kayaking
Forillon National Park
Come and enjoy a unique and safe experience with our partner Cap Aventure. Accompanied by a professional guide, you will set off to explore an impressive seal haulout. This experience, available to beginners, combines the outdoors and nature discovery. Excursions for intermediate and advanced paddlers are also available.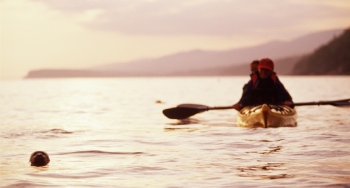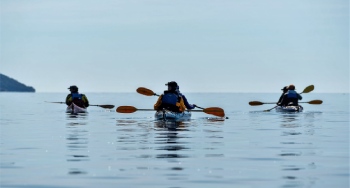 Recreational equipment rentals
Cap Aventure offers you the opportunity to rent various types of recreational equipment in Grande-Grave and Penouille.
Grande-Grave

Fishing rods




Whether you are a first-timer or a seasoned fisher, come fish for mackerel and striped bass off the end of the Grande-Grave wharf.

Bikes




Come and admire the landscape and the view of the Gulf of St. Lawrence by exploring the Cap-Gaspé trail.
Information and reservation at Cap Aventure
Date:
June 17 to September 10, 2023
418-892-5056
ou
1-877-792-5055
capaventure@telus.net
www.capaventureforillon.net
Facebook