Parks Canada warns of skating risks at Rouge Beach and Marsh
Rouge National Urban Park
The health and safety of visitors, employees and all Canadians is of the utmost importance to Parks Canada. In the interest of visitor safety, and to protect sensitive aquatic ecosystems, Parks Canada does not recommend skating on natural surfaces in Rouge National Urban Park.

Visitors are responsible for their own safety when skating on frozen bodies of water, such as the marsh at Rouge Beach. Parks Canada does not monitor ice thickness for safety, and hazardous areas are not marked or cordoned off. Visitors are encouraged to proactively educate themselves about ice safety, including how to prepare and what to bring, how to assess ice thickness, and how to self-rescue.


Many environmental factors affect the thickness of the ice. The recommended ice thickness is 15 cm for walking or skating alone and 20 cm for skating groups or games. Because ice thickness is variable, visitors should not rely on images, social media or the presence of others as indications of safety.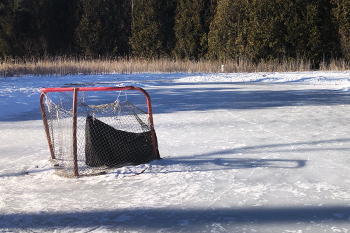 Rouge National Urban Park is committed to protecting and restoring healthy, resilient ecosystems and contributing to the recovery of species at risk. Skating and the presence of visitors on natural frozen surfaces can lead to an increase in litter and other contaminants finding their way into sensitive aquatic habitats. Help us protect the marsh ecosystem by remembering to remove all personal items and garbage from the area.
Please note that the washroom facilities at Rouge Beach are closed for the season. Visitors should use the washroom before arriving and plan their length of stay accordingly.
Visitors should also be aware of closures and disruptions at Rouge Beach this winter. Rouge Beach will be closed and gated to accommodate Metrolinx as work is underway to repair and rehabilitate the bridge.
Parking is extremely limited at Rouge Beach and the lower lot remains closed. For the best experience, visitors to Rouge Beach and the Marsh area should plan ahead and have a backup plan if parking is not available. For more information, please visit Rouge National Urban Park's winter web page.