Partners with Point Pelee
Point Pelee National Park
By working in collaboration with respected organisations that share our values, Parks Canada is able to better deliver its promise to Canadians by continuing to be a world leader in the protection and presentation of Canada's natural and cultural heritage. We believe in sharing leadership and working with our partners to offer unique, inspiring opportunities for Canadians to discover our treasured places and to achieve extraordinary results.
We are proud to be formally collaborating with the following partners:
Local partners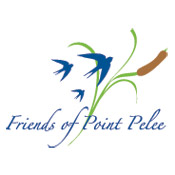 Established in 1981, the Friends of Point Pelee are dedicated to providing resources and services to Point Pelee National Park. This not-for-profit group, working in collaboration with Parks Canada, strives to enhance the visitor experience in the park and is committed to protecting the natural and cultural features that make Point Pelee National Park unique.
Services provided by the Friends of Point Pelee include:
Nature Nook Gift Store at the Visitor Centre
Guided Birding Hikes and the Birder Breakfasts & Lunches during the Festival of Birds
Adopt-a-Bench Programme
Adopt-a-Tree Fund
To find out how you can help, contact the Friends of Point Pelee.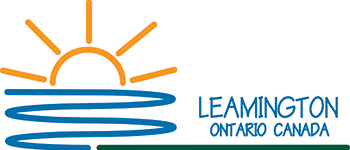 The Town of Leamington Fire Services department provides a full range of services to the citizens of Leamington, including but not limited to, Public Education, Fire Prevention, Emergency Fire and Rescue Services. Point Pelee National Park is proud to partner with the Town of Leamington on emergency response, fire management and training within the Park.
The University of Western Ontario's Department of Physics and Astronomy ASGARD All-Sky Camera Network research program is dedicated to capturing fireball meteor activity in Southern Ontario. As part of the Western Meteor Group's Southern Ontario Meteor Network sensor suite, they have deployed all-sky video systems designed to automatically detect bright fireballs. Collecting and sharing all-sky images from the vantage point of Point Pelee National Park, Point Pelee is proud to be one of 22 camera host locations participating in this research program.
Dedicated to the enrichment of community through the growth and development of people in spirit, mind and body, the YMCA is a multi-service charity that provides opportunities for personal growth for people of all backgrounds, abilities and beliefs. Point Pelee National Park is proud to partner with the YMCA of Western Ontario and YMCA's across Southwestern Ontario to provide urban youth with an opportunity to connect with nature with camp-based nature and cultural programming and activities at Point Pelee National Park.
Founded in 1868, The Royal Astronomical Society of Canada is Canada's leading astronomy organization, bringing together over 5,000 enthusiastic amateurs, educators, and professionals. In addition to many national services, our 30 Centres offer local programs across Canada.
Point Pelee National Park is proud to be Canada's southernmost dark sky preserve. As a DSP, Point Pelee National Park is committed to protecting the night-time environment from the effects of artificial lighting. Educating visitors about the ecological and cultural importance of dark skies are key elements of the DSP program.