Get involved
Bruce Peninsula National Park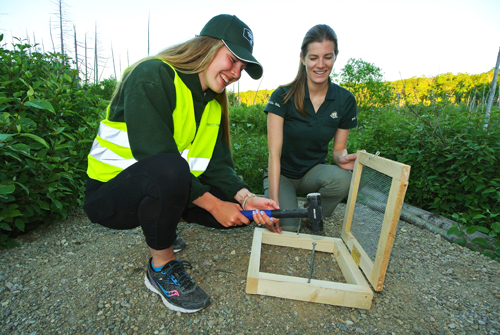 Become a Citizen Scientist!
If you're interested in protecting turtle populations within Bruce Peninsula National Park, join our team of citizen scientists – the Turtle Trackers! Get firsthand experience monitoring turtle nests and collecting data, meet new people, and make a difference.
Who can join?
Anyone. All you need is a passion for conservation!
How much of a time commitment will it be?
Our volunteers must be able to commit to one 3-hour monitoring shift per week. Monitoring takes place mornings and evenings from approximately mid-May through to early July, and again from mid-August through to the end of September. You can volunteer once a week, or every day - it's up to you!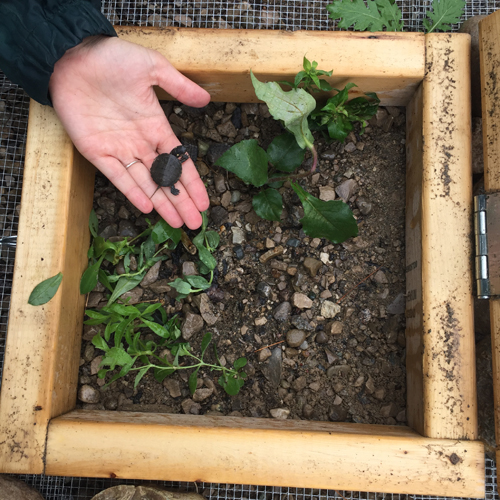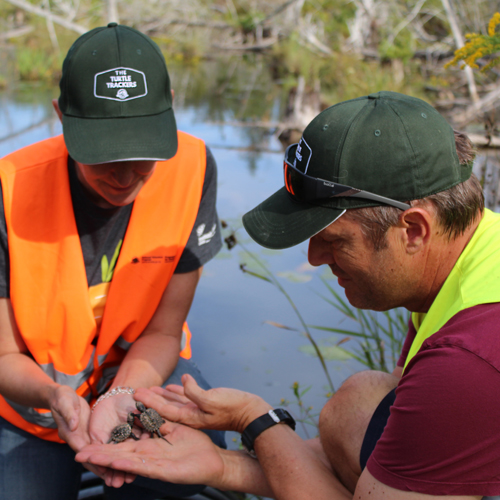 The most exciting moment of the season is the emergence of hatchlings from the protected nests!
What will I be doing?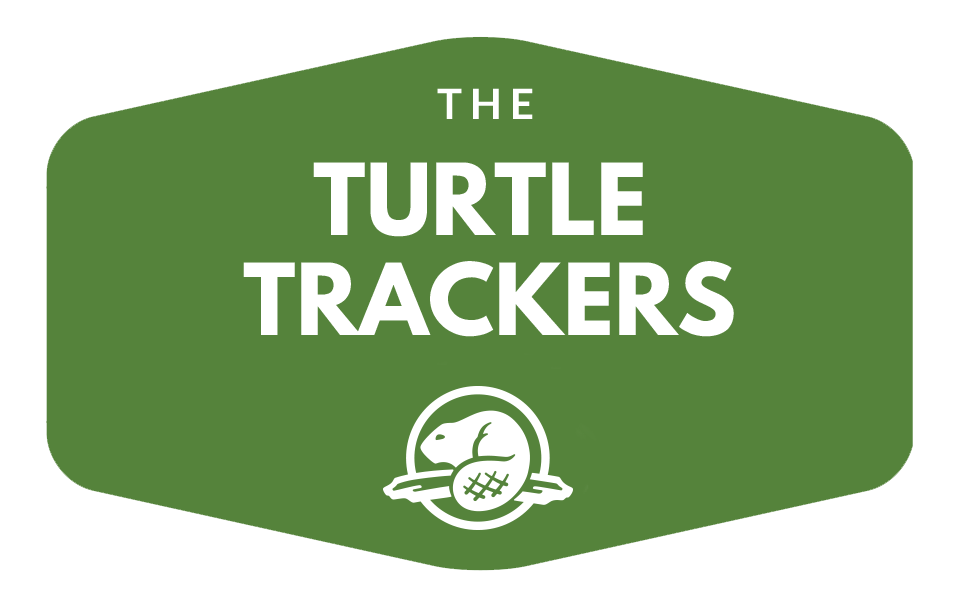 During the spring, female turtles are searching for suitable nesting sites to lay their eggs. The Turtle Trackers monitor "hotspots" within the park for nesting activity. When a nesting turtle (or recently created nest) has been found, a protective cage is installed over top of it. This protects the fragile turtle eggs from being eaten by animals such as raccoons and skunks.
In late summer and early fall, hatchling turtles are beginning to emerge from their nests. The Turtle Trackers monitor protected nests to release hatchling turtles and ensure they make it to suitable habitat safely.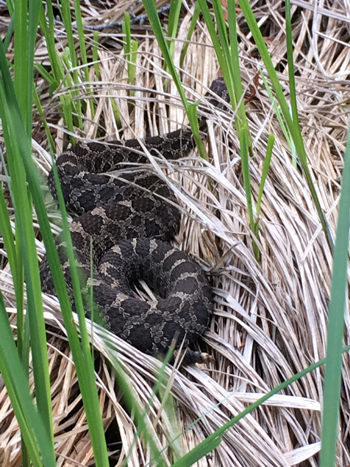 The data collected from our citizen science program helps us to better understand nesting locations and turtle activity within the park. Monitoring and protecting both nesting and hatchling turtles is crucial to the success of the overall population.
For more information or to join our citizen science team, contact: pc.r2r.pc@canada.ca
Report Your Sightings
If you see a turtle, snake, or frog crossing the road or on a trail (or one that has been killed), please use the Ontario Reptile and Amphibian Atlas app to report the species, as well as when and where you saw it.
If you find an injured reptile or amphibian, please call the Ontario Turtle Conservation Centre, at: 705-741-5000.
Going Home - The Turtle Trackers