Camping and overnight accommodations
Bruce Peninsula National Park
2024 reservations launch February 5, 2024 at 8 am EST for the Cyprus Lake campground, yurts and backcountry camping.
Reservations are now available for fall and winter camping and yurts
Bruce Peninsula National Park offers semi-wilderness, yurts and backcountry camping, in ideal locations for your park adventure.
Campers staying at the Cyprus Lake Campground can hike to the Grotto from their campsite. If you'd like to park in the Grotto parking lot, you will need to book a parking space in the same manner as anyone else.
Camping in the park is popular, reservations are required from May through October. Weekdays in the spring and fall offer opportunities with fewer people, natural attractions, bird migrations, spring flowers and fall colours.
Certain rules and regulations apply when camping at Bruce Peninsula National Park.
Cyprus Lake Campground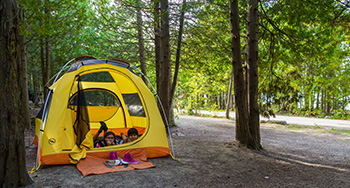 Yurt camping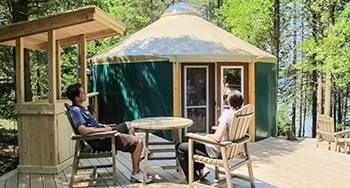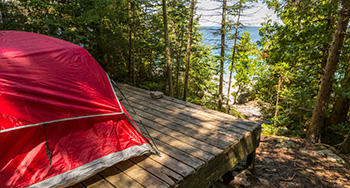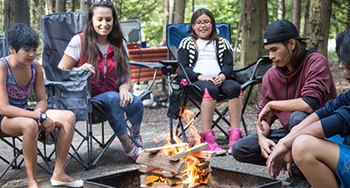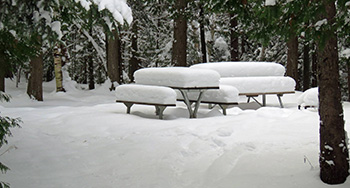 Campground rules
Quiet hours are in effect from 10:00 pm to 7:00 am
No excessive noise at anytime
Alcohol and cannabis consumption bans are in effect during quiet hours
Feeding campfires after 11 pm is prohibited
Long weekends: A full ban on the possession of alcohol and cannabis are in effect. The weekends when alcohol and cannabis are not permitted in the park at any time are:

Victoria Day Long Weekend
Canada Day Long Weekend
Civic Holiday Long Weekend
Labour Day Long Weekend
Thanksgiving Long Weekend

No visitors on site after 10:00 pm
Burn only locally purchased firewood
Do not collect wood or sticks off the ground
Sites are allowed a maximum of 6 people
Sites are allowed a maximum of 3 sleeping structures
Trailers & RVs must be emptied at the dumping station near Cyprus Lake Office
Fireworks and drones are not permitted in national parks
Portable toilets and shower units are not permitted