Activities and experiences
Auyuittuq National Park
Explore the Akshayuk Pass, a natural corridor through a landscape of rock and ice. Hike, ski or snowmobile to the Arctic Circle, see spectacular views of Thor and Asgard peaks and spot snow geese, arctic foxes, and ancient stone inuksuit along the way.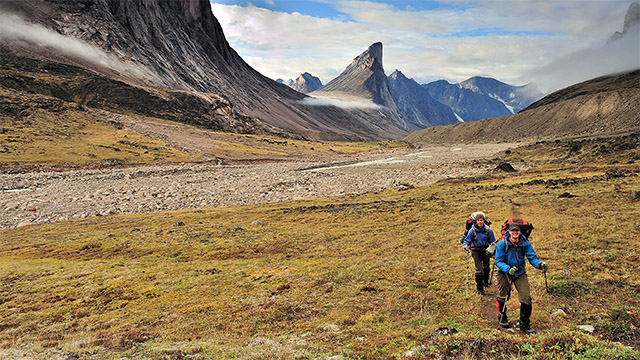 Hike, ski or snowshoe through this 100 kilometre-long natural corridor.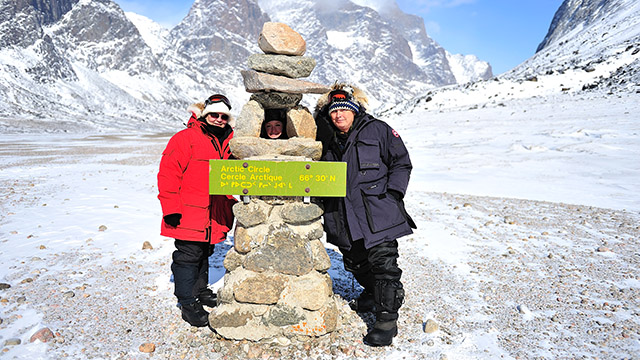 A guided snowmobile adventure from Pangnirtung to the Arctic Circle.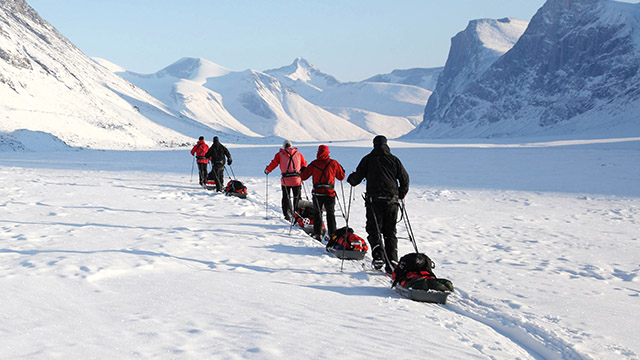 Let the experts lead the way! Explore the park with a licensed outfitter or tour company.
Camping and overnight accommodations
Things to do