Nature and science
Nahanni National Park Reserve
Nature and science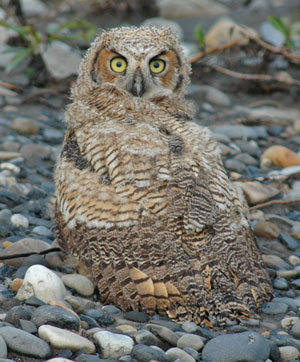 Nahanni National Park Reserve is an exceptional example of northern wilderness rivers, canyons, gorges, caves, hot springs, alpine tundra and more. In 1978, Nahanni National Park Reserve became the first site in the world to be granted World Heritage status by UNESCO (United Nations Educational, Scientific and Cultural Organization) for its outstanding natural beauty and its worldly significant representations of ongoing geologic processes. In 1987, the portion of the South Nahanni River protected by the park was proclaimed a Canadian Heritage River in recognition of its extraordinary wilderness character and recreational value. Its impressive nature makes it significant on a national and international level.
With a total area of 30,050 km2, its landmass is larger than Belgium, Belize, Armenia, Haiti or Rwanda (and many other countries) by comparison.
The Nahʔą Dehé (South Nahanni River) is the highlight of many visitors to the park. This river originates as a small, clear boulder-strewn stream in the remote Mackenzie Mountains in Naats'ich'cho National Park Reserve in the Sahtu region of the Northwest Territories. It grows dramatically in size and power as it flows 580 km downstream to the southeast. The silt-laden waters of the Nahʔą Dehé (South Nahanni River) meander through scenic mountain valleys and hurtle through a series of deep canyons before calming and joining the Nácháh Dehé (Liard River) at Nahanni Butte.
Nahanni National Park Reserve is the traditional homeland and hunting grounds for the Dene people. There is archaeological evidence of occupation dating back as far as 10,000 years. The land today is used for the same purpose: it is hunting grounds for local indigenous people who hunt for sustenance. The traditions, human connection, culture and stories associated with the land run deep. Nahanni National Park Reserve is a wonder to behold. These Natural Wonders and Cultural Treasure pages are a way to learn more about this remote, amazing place.