Maps for Aulavik National Park
Aulavik National Park
The national parks and sites within the Western Arctic are remote. Many are isolated and only accessible by boat, plane, or helicopter, and have limited or no connectivity to technology. Whether you are a researcher, a Parks Canada staff member, a rafter, a canoer, or a hiker, you will need a map to safely navigate and experience these special places.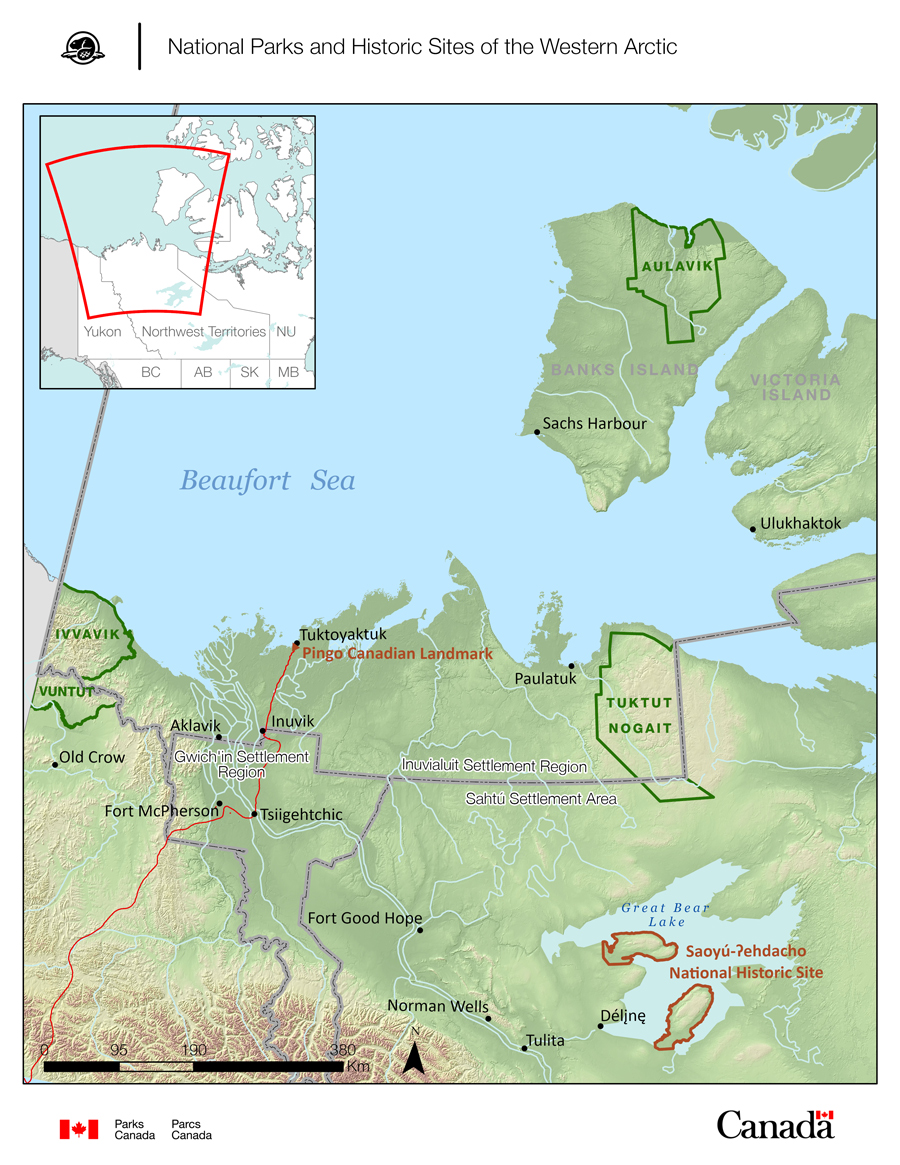 Making maps north of the Arctic Circle
Cartography – the art and science of making maps – is behind each map you use. Every map tells a story. Maps can communicate a phenomenon, a landscape, a location, a pattern, or even a movement.
Map making in the far north presents a unique set of challenges. With less boots on the ground to collect data, and satellites taking infrequent imagery, up-to-date data can be difficult to obtain. At every opportunity, Parks Canada collects new information, updates existing datasets, and incorporates traditional knowledge into our research. This is accomplished through annual field work, partnering with other northern organizations, and holding workshops in local communities.
In the Western Arctic, maps can visualize cultural sites, wildlife sightings, sampling spots, boundaries of Parks Canada sites, or sea ice cover. Maps help us make decisions to continue to protect and preserve these remarkable places. Whether you're exploring from a computer screen or navigating in real life, we hope you enjoy these maps!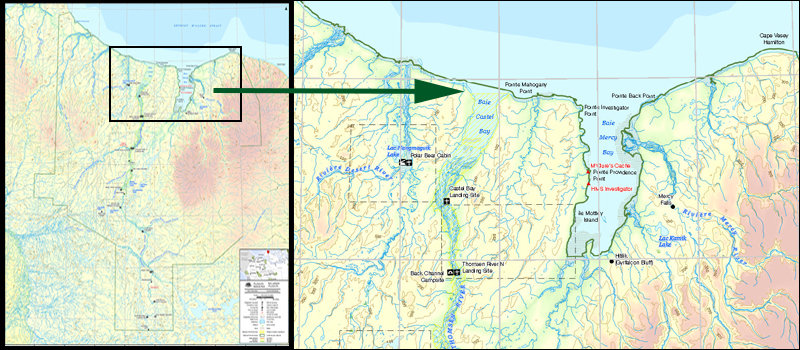 Download a large version of this map here (17.1 MB PDF).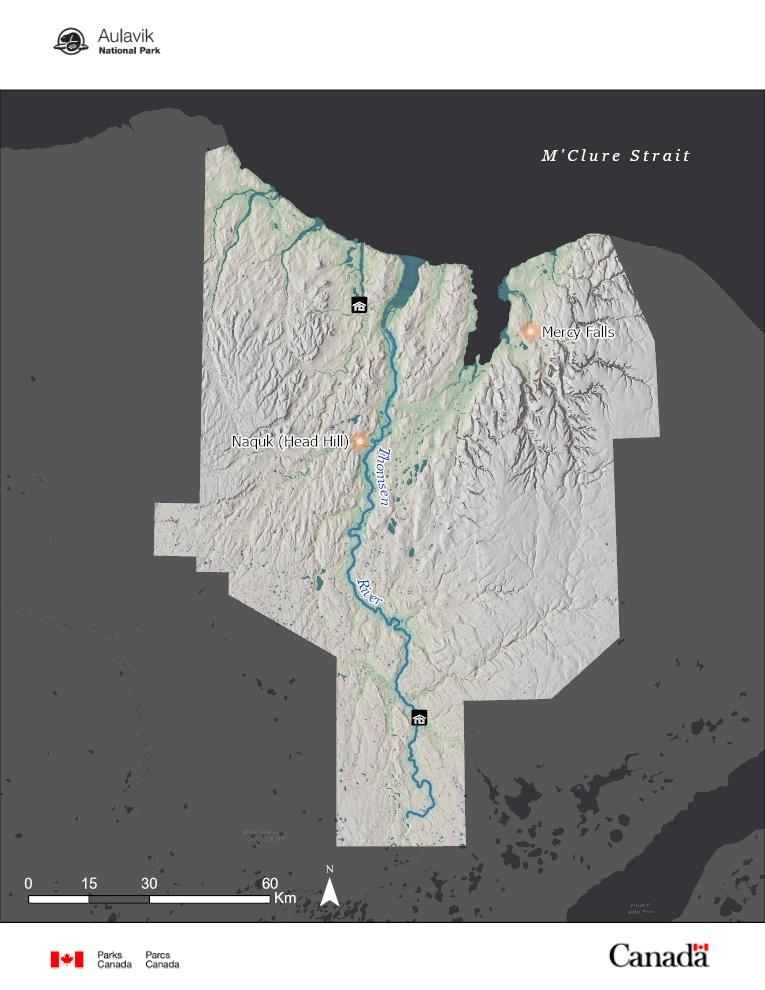 Download a large version of this map here. (5.49 MB JPG).