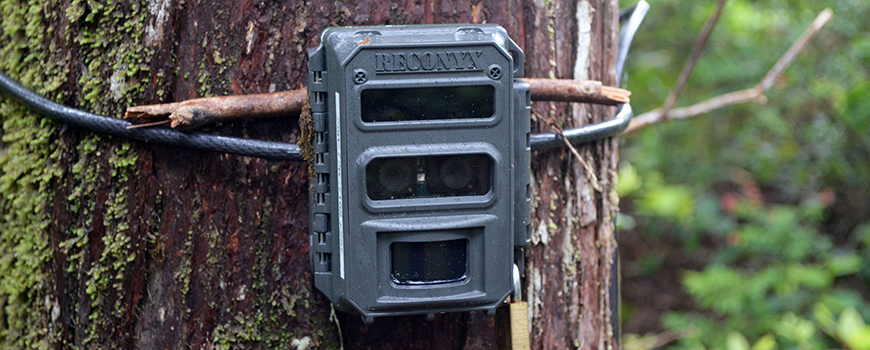 Trail camera photos of wolves
Pacific Rim National Park Reserve
All images presented here were safely captured from a network of motion-activated trail cameras installed throughout the Long Beach, Broken Group Islands, and West Coast Trail units of the park reserve.
We do not encourage people to actively seek out or approach wildlife for photography. If you do happen to encounter wildlife, create and maintain plenty of space between you and the animal. Follow our recommendations.
Learn more about Parks Canada's 5-year research project Wild About Wolves that looks to further improve coexistence between people and wolves.
---
Click any photo to launch the gallery