Species at risk at Fort Lennox
Fort Lennox National Historic Site
Fort Lennox National Historic Site is home to a number of species that are protected under the Species at Risk Act (SARA). This act is a commitment by the federal government to protect declining species that are at risk of disappearing entirely from Canada if nothing is done to rectify the situation. As required by SARA, action plans establish measures to protect species at risk in all national parks and historic sites. For example, the Mauricie and Western Quebec Field Unit (MWQFU), which covers Fort Lennox National Historic Site, has developed a species at risk action plan that includes some actions specific to this site. You can consult the action plan by following this link.
Species at risk are categorized into three statuses..
Endangered species face imminent extinction.
Threatened species are likely to become endangered if the factors affecting them are not reversed.
Species of special concern are those that could become threatened as a result of the cumulative effect of the threats they are exposed to.
Species at risk profile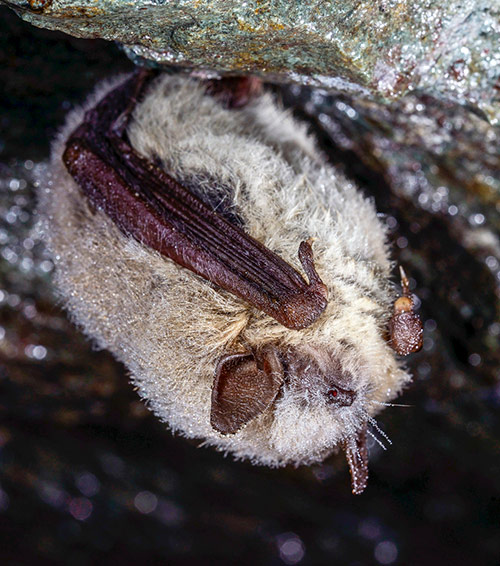 Bats
Three endangered bat species can be observed at Fort Lennox National Historic Site: the Little Brown Myotis, Northern Myotis and Eastern Pipistrelle. Bats are very special mammals; they are the only ones who really know how to fly! Feeding mainly on insects, they are a key species in the ecosystem.
Bats like to live in dark, narrow places like the nooks and crannies of Fort Lennox. To limit the damage caused by their presence and give them access to a nesting place of their own, the Parks Canada team installs bat boxes. Learn more about this project by clicking here.
Turtles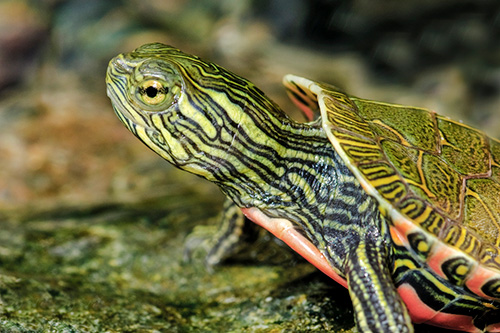 Four turtle species at risk may be observed in the Fort Lennox National Historic Site area:
the Spiny Softshell
Northern Map Turtle
Painted Turtle
Snapping Turtle
We are currently working to confirm their presence on and around the site. Visitors are therefore encouraged to report turtle sightings by using the carapace.ca website and by sharing the information with Parks Canada Agency staff. To protect the species, the national historic site team ensures that good worksite management practices are adopted when work is planned in their habitat. Specific conditions are respected to reduce mortality risks.
Learn how to do your part for the turtles here!