Tours and programs
Battle of the Châteauguay National Historic Site
Guided tours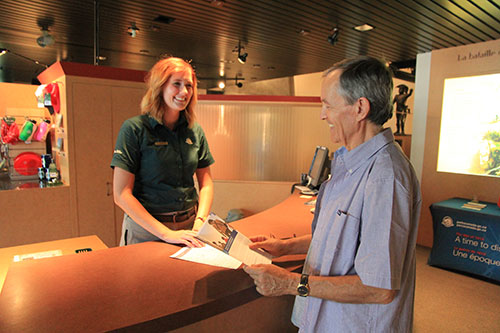 Enrich your historical knowledge by taking part in a guided tour of the two floors of the interpretation center.
On the very location of the October 26, 1813 battle, guides recount this great feat of arms in which 300 Canadian militiamen stopped an American invasion of Montréal!
You may also take the tour on your own.
Visit of the buildings
Interpretation center first floor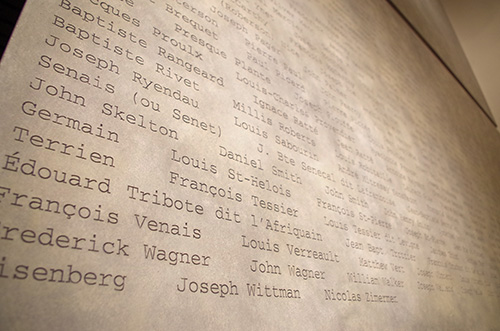 The exhibition provides visitors with the historical context of the Battle of the Châteauguay and its key participants, including Charles-Michel de Salaberry and the unknown heroes. A digital terminal will allow you to discover interesting information about this group of heroic fighters: their age, their profession, their size, their origin, etc.
You can also do this part on your own.
Interpretation center second floor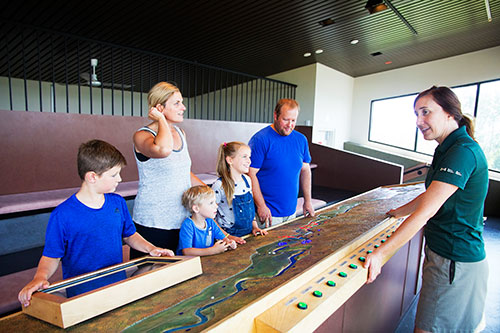 When you reach the second floor, you'll arrive at an indoor belvedere offering an exceptional view of the battlefield. Take the opportunity to admire the obelisk and the landscape!
With the help of an interactive model, you can take a guided tour of the major strategies of the confrontation that took place on the banks of the Châteauguay River during the great battle of 1813.
You can also do this part on your own.
Obelisk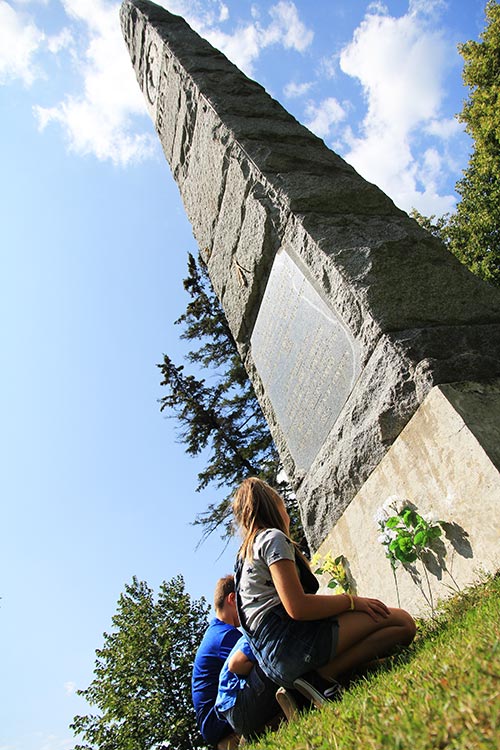 Step outside and walk two minutes to admire the commemorative monument erected in 1895 by the Canadian Parliament in memory of the Battle of the Châteauguay. It's located not far from the Interpretation Centre.
This part of the tour is self-guided.
You can also enjoy other outdoor activities, including the battlefield circuit.
Xplorers program
The Xplorers booklet offers children and their parents fun and enriching activities to complete on the spot as the visit unfolds.
Ask for it at the Visitor Center; it's free.
Activities for children
Uniform try-on
Children are invited to enlist as volunteer soldiers by donning an Outrigger Soldier uniform.
Family corner
Visit the family corner, where games and learning fun are the order of the day!
There's also a table and chairs where you can relax and enjoy a snack.