Hey parents! This busy little beaver likes to explore, have fun and discover something new each day. Parka invites you and your family to join her in exploring Canada's national parks, historic sites and marine conservation areas. She loves to encourage kids to get up and go, see, do, explore and enjoy!
Look for Parka on your next visit to a Parks Canada place. She'll be waiting to welcome you!
Click here to see Parka's story!
Club parka activities
Check out the fun activities you can do with your whole family!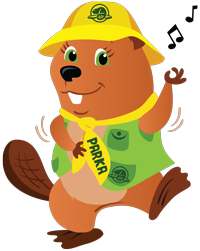 Learn the Parka song!
Parka has her own song! Sing it at home, in the car or around the campfire on your next family adventure!
© Her Majesty the Queen in Right of Canada, represented by Parks Canada, 2016.
The Parka Song may be reproduced for non-commercial purposes.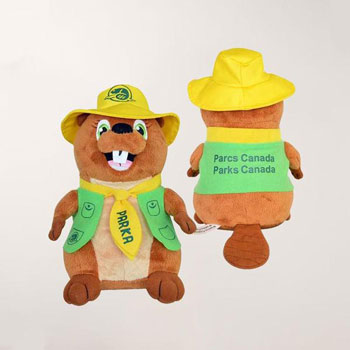 Parka is a plushie too! Visit Parks Canada Shop online to order yours today. Also available for sale at various Parks Canada places and during select public events across the country.