Activities and experiences
Carillon Canal National Historic Site
The lock of the Carillon Canal is impressive to watch when its massive guillotine gate opens to enable vessels to navigate an impressive 20-metre drop! Have a family picnic amid a scenic landscape. You can also visit the power station facility free of charge.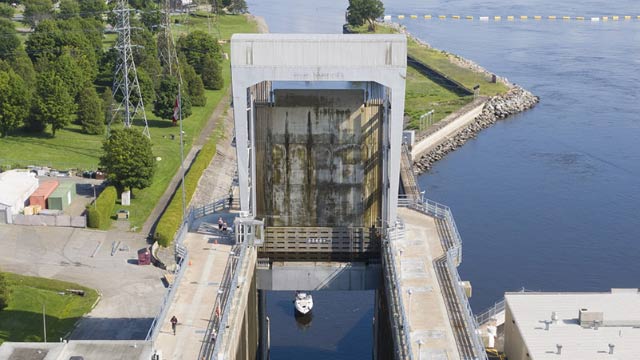 ​Come see a boat drop 20 metres down a river through the Carillon Canal.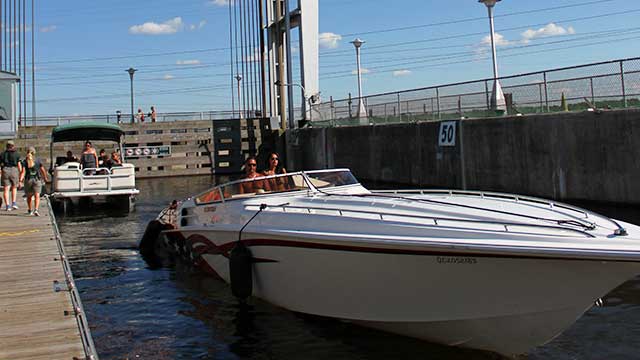 Information on navigation and lockage: routes, night mooring and much more.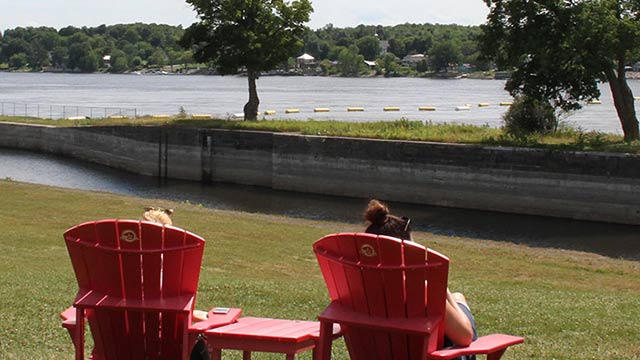 Where to find the red chairs at the Carillon Canal.
Other activities
Schedule of events and interpretive programs.
Learning experiences at Carillon Canal National Historic Site
Things to do

Motorboating

Bird watching

Dog walking

Boating

Photography

Mooring

Picnicking