Waterloo Pioneers Memorial Tower
The Waterloo Pioneer Memorial Tower is an 18.9 metre high tower on the banks of the Grand River that pays tribute to the contributions of the hardworking Pennsylvania-German pioneers who settled the Waterloo Region between 1800 and 1803. Its shimmering Swiss-style copper roof, random-coursed fieldstone construction and Conestoga wagon weather vane can be seen for miles, paying tribute to the German heritage of the farming community that built it.
Hours of operation
There are currently no reservations to climb the Waterloo Pioneers Memorial Tower at this time. The surrounding grounds remain open and accessible year-round.
More places to discover with Parks Canada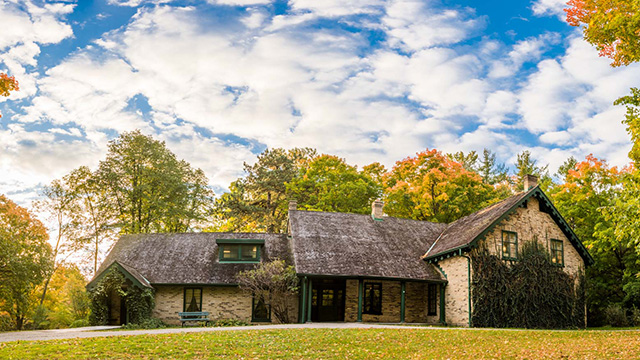 Discover the Victorian childhood home of Canadian Prime Minister William Lyon Mackenzie King at Woodside National Historic Site in Kitchener, Ontario.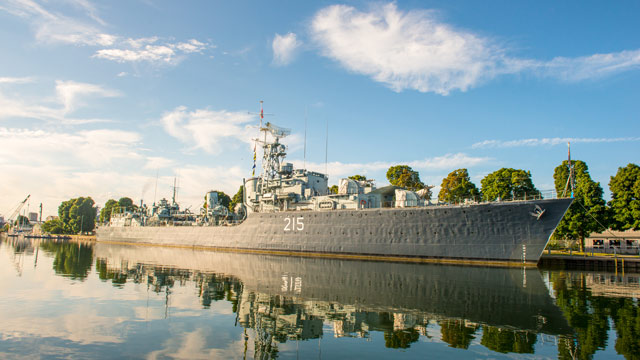 Discover HMCS Haida National Historic Site in Hamilton, Ontario. Learn about the ship's role in the Second World War, the Korean Conflict and more.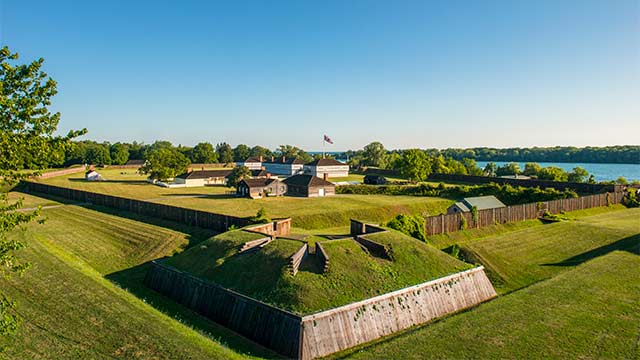 Discover the history of The War of 1812 by speaking with costumed interpreters, touring historic buildings, and watching demonstrations at Fort George.