Activities and experiences
Signal Hill National Historic Site
Listen for the boom of cannon fire as you journey back to when British and French forces vied for strategic control over the harbour. See where Guglielmo Marconi received the world's first transatlantic wireless signal and explore the iconic Cabot Tower. Enjoy coastal hikes and take in soul-stirring views of St. John's and the Atlantic Ocean.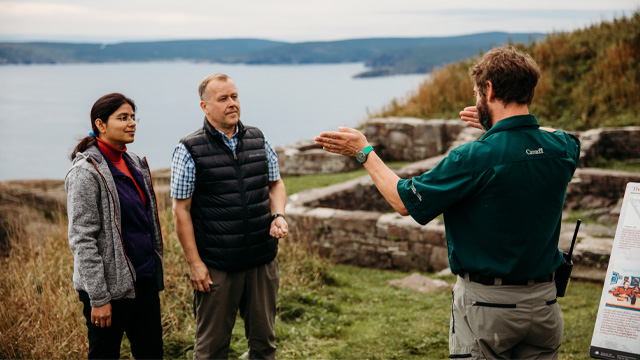 Let our guides take you on a journey through the human side of this remarkable place through stories that are just as impressive as the views.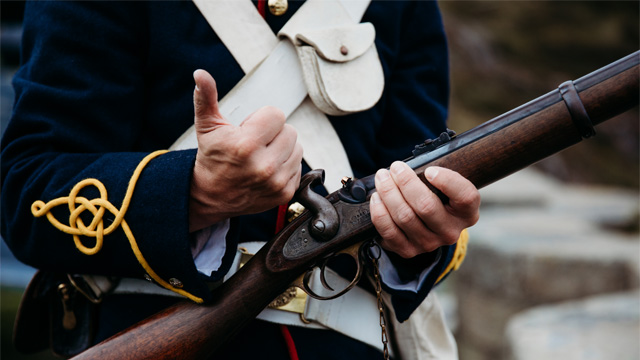 Experience life in service protecting Newfoundland, in our Defenders of the Narrows program.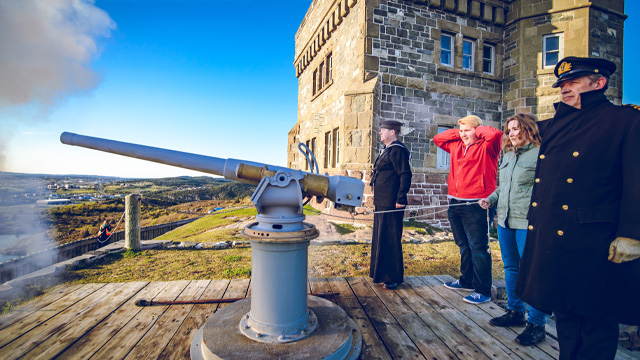 Learn about the history and purpose of the noon day gun and then step back in time to fire a real cannon.
Services and amenities

Accessible services

Electric car charging

Bus parking

Gift shop

Information

Lookout

Parking

Picnic area

Restaurant or café

Restrooms