Snacking on site
Fort Rodd Hill and Fisgard Lighthouse National Historic Sites
Before becoming historic sites, Fort Rodd Hill and Fisgard Lighthouse were home to soldiers, military families, lighthouse keepers and their helpers, and before all of them the Esquimalt and Songhees First Nations who still call the area home today. What did all these people have in common? They all had to eat! Every stop on this tour will reveal the food and drinks people would have enjoyed (or at least tolerated) all those years ago.
This tour is suitable for all ages. The terrain is flat and paved, has no stairs, and is a 1.5 km loop. Ramps and wheelchair-accessible washrooms are available along the path.
Sneak peek
Snacks at sea were no joking business!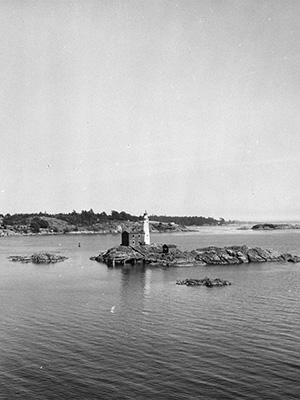 Fisgard Lighthouse is relatively close to Victoria and Esquimalt, yet it was still difficult for officials to coordinate the delivery of fresh and regular shipments of food to the lighthouse keeper. The causeway you've now crossed wasn't built until the 1950s, so food was delivered by boat once every three months. Unfortunately, perishable goods often arrived spoiled. To keep their bellies full, many keepers had vegetable gardens, and kept a goat for milk and chickens for eggs. We can tell from the presence of non-native species around Fisgard Lighthouse that culinary and herb plants were grown near the lighthouse keeper's quarters. Fisgard's final keeper, Josiah Gosse, even had a 25-acre farm of his own that he would tend to in the daytime while operating the light at night.