Fort Rodd Hill and Fisgard Lighthouse National Historic Sites
Area closures of Fort Rodd Hill and Fisgard Lighthouse National Historic Sites in 2024
Due to construction, the following areas will be closed to the public:
oTENTiks camping experience - unavailable for the season.
Main field washrooms, Fisgard Lighthouse and adjacent beaches - spring/summer (dates to come).
Thank you for your patience and understanding.
Surrounded by coastal landscapes, tour through Fort Rodd Hill, a 19th-century west coast artillery fortress on active duty from 1895 to 1956, then step inside Fisgard Lighthouse, the oldest lighthouse on Canada's west coast. Be touched by the personal stories of soldiers and lighthouse keepers.
Listen to bite-size tales of lighthouse keepers, soldiers and spies who've created drama at Fisgard Lighthouse and Fort Rodd Hill since 1860.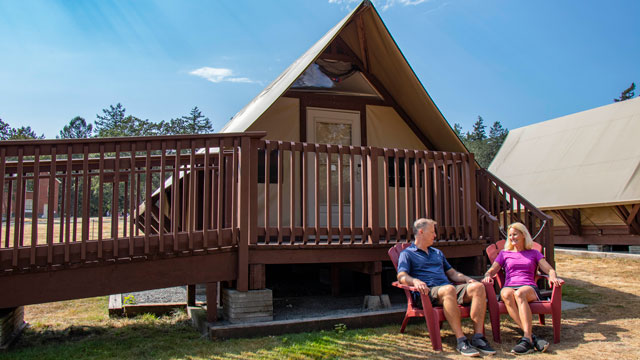 Camp-out within a real Canadian coast artillery fort in an oTENTik. Storm the fort by day and watch the stars over Fisgard Lighthouse by night.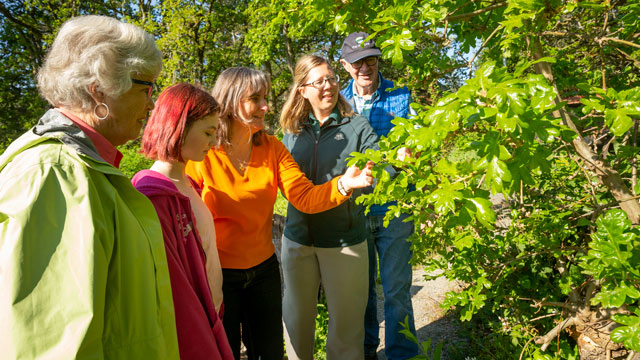 In one of Canada's rarest ecosystems, wind your way through an ocean of blooming native flowers serenaded by the steady murmur of bees.
Visiting Fort Rodd Hill and Fisgard Lighthouse National Historic Sites
About Fort Rodd Hill and Fisgard Lighthouse National Historic Sites
History, artifacts, architecture, cultural landscape, social studies, designation information.
Conservation and science, animals, plants, the environment, and research.
Permits and licenses, partners, plans and policies, acts and regulations, and Management Plan implementation.

Planning to visit during COVID-19?
Hours of operation
October 16 – April 30
Hours of Operation: 10 am - 4 pm
Fisgard Lighthouse and Historic Buildings: Open Saturday and Sunday only
Grounds and Washrooms: Open 7 days a week
May 1 – October 15
Hours of Operation: 10 am - 5 pm
Fisgard Lighthouse and Historic Buildings: Open 7 days a week
Grounds and Washrooms: Open 7 days a week
More places to discover with Parks Canada