Jasper Park Information Centre National Historic Site
At the heart of Jasper townsite is a log and stone building, a classic example of Rustic architecture found in many Canadian national parks. Here, in the Jasper Park Information Centre, friendly park experts offer insights on front and backcountry exploring, hiking trails, camping, paddling, wildlife viewing and skiing. To help you make the most of your stay, you can also get details on special events, weather conditions, and pick up maps and permits. The Friends of Jasper Gift Shop and Tourism Jasper are also on site, making the Info Centre a one-stop destination to plan your adventure.
More places to discover with Parks Canada
A major fur trade transportation route traversed by David Thompson and other early adventurers during the mid 1800s.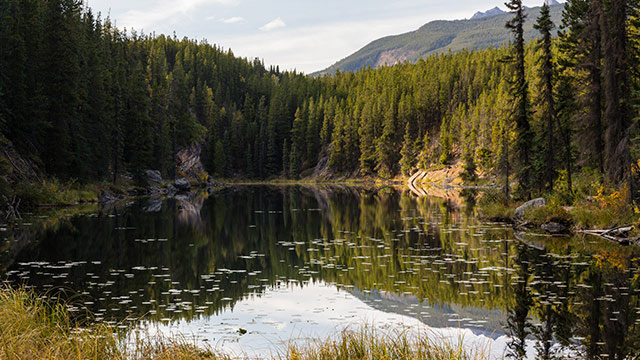 Referred to by early fur traders as "leather pass" is a major transportation route through the Rocky Mountains.