Fort and Shelter: DIY Fort Building Activity
Skilled stonemasons Pierre LeBlanc and Duncan McRae helped design and build Lower Fort Garry in Manitoba. This impressive fort has stood the test of time and served many purposes over the years.
We challenge you to build your own fort at home! Grab some pillows and blankets, and get ready to build while also learning about one of Canada's oldest collections of stone fur trade buildings.
First, decide who will be building the fort - do you have what it takes to be a stonemason?
Next, determine what your fort will be made out of! The fort walls at Lower Fort Garry are built of limestone quarried from the banks of the Red River. What about yours? Will you build a fort from pillows, blankets, cardboard boxes or maybe even a combination?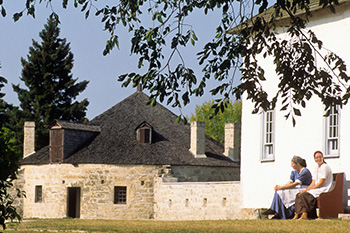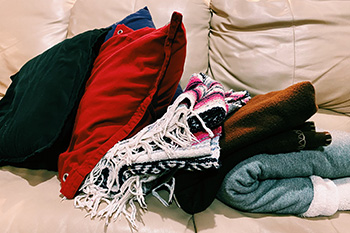 Here are some tips for building your own fort, and maybe you'll learn something new along the way:
Stones come in all shapes and sizes, and so do pillows! The walls of Lower Fort Garry contain a mixture of small, medium, and large pieces of limestone. By having a mixture of large foundation pillows and smaller pillows to fill in gaps, your fort can stand the test of time!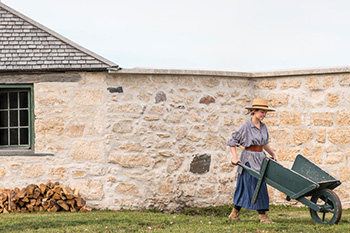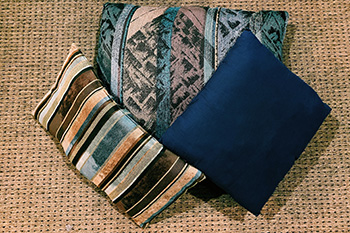 Your pillow fort can definitely improve upon the design of our large stone fort in one major way… add a roof! Use some pillows, or a sheet as the roof. To avoid your roof caving in, try using a broom or a tube of wrapping paper for support.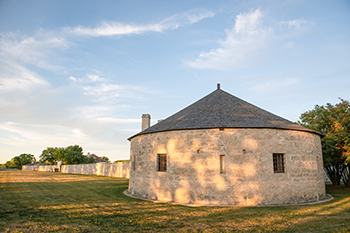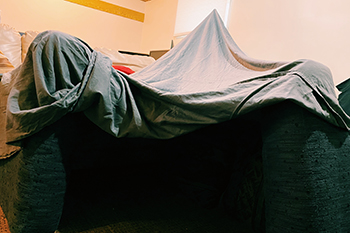 Lower Fort Garry typically keeps its East and West gates open to allow people and carts to pass through. However, many people don't realize there is a gate on the north side as well, which is usually kept closed. It's a great idea to build secret exits into your pillow fort as well!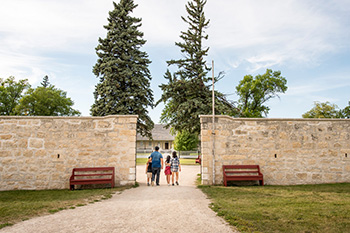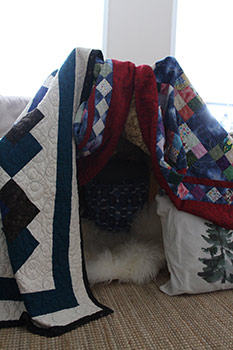 Governor George Simpson had intended for the walls of Lower Fort Garry to be 14 feet high. Once finished, the walls were close to 14 feet at their highest points but as low as 7 feet in other spots. What do you think works best for your fort?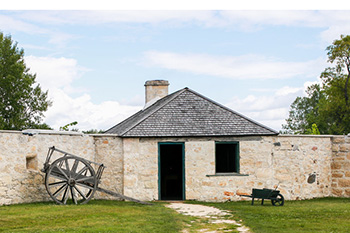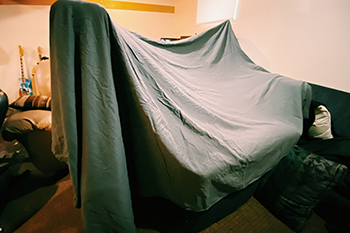 Once you've built your fort, what will you use it for? Will it be a trading post, like Lower Fort Garry? Will you use it to watch movies? Or will you sit around an indoor campfire and tell stories?
---
Interested in more fun stay-at-home activities? Click here for other great ideas to pass the time!