Visitor safety
Vuntut National Park
Careful trip planning and preparation are essential to safe enjoyment of Vuntut's spectacular backcountry. Vuntut National Park is a remote wilderness park with no facilities, services, designated landing areas, or developed trails. Basic rescue services may take days to arrive. Park visitors must be self-reliant and have the required equipment, knowledge, skills and physical fitness to travel safely in an isolated arctic environment and be able to handle any medical or wildlife related emergencies on their own.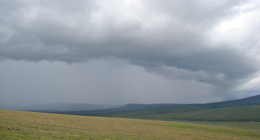 Weather is the most significant hazard for visitors to Vuntut. It is variable and can change quickly.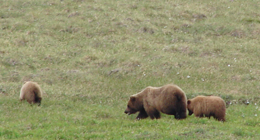 Wildlife encounters can pose serious threats to visitor safety. Encounters with grizzly bears, black bears, muskox, caribou and moose with calves, all present potential risks.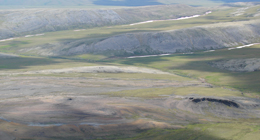 Know the risks of travelling on the park's terrain, and be aware that the geographic isolation of the park can compound the severity of any incident.
You are responsible for your own safety. You should:
Be self-reliant.
Have the required equipment, knowledge, skills and physical fitness for a safe trip.
Consider public safety information and advice provided by Parks Canada.
Seek out additional knowledge and advice from Vuntut Gwitchin of Old Crow who are very familiar with the land and waters of the park.
Comply with the public safety registration and de-registration program.
Be prepared for medical, wildlife, and weather-related emergencies and able to handle all emergencies on your own. Help could be days away.
Have multiple communication devices such as a SPOT device, satellite phone, and or satellite pager with back-up power sources.
All visitors to Vuntut are required to register prior to starting their trip and to de-register on completion of their trip. This information will aid in search and rescue efforts should they be needed. Failure to register or deregister is an offence under the National Park Regulations.
Parks Canada 24 Hour Emergency Dispatch
1-780-852-3100 (can be dialled from a satellite phone)