Île Nue de Mingan
Mingan Archipelago National Park Reserve
Located in the western region of the archipelago, île Nue de Mingan is composed almost entirely of a tundra-style landscape called the barrens which makes it an ecologically fragile and unique milieu. This apparently bare island, its rugged monoliths standing guard over sparsely-growing « bonsai » trees, will surely fascinate you. The main attractions are the remains of the Basque ovens, the monoliths, the seabirds, river-edge plants and, at low tide, seaweed and other sea organisms.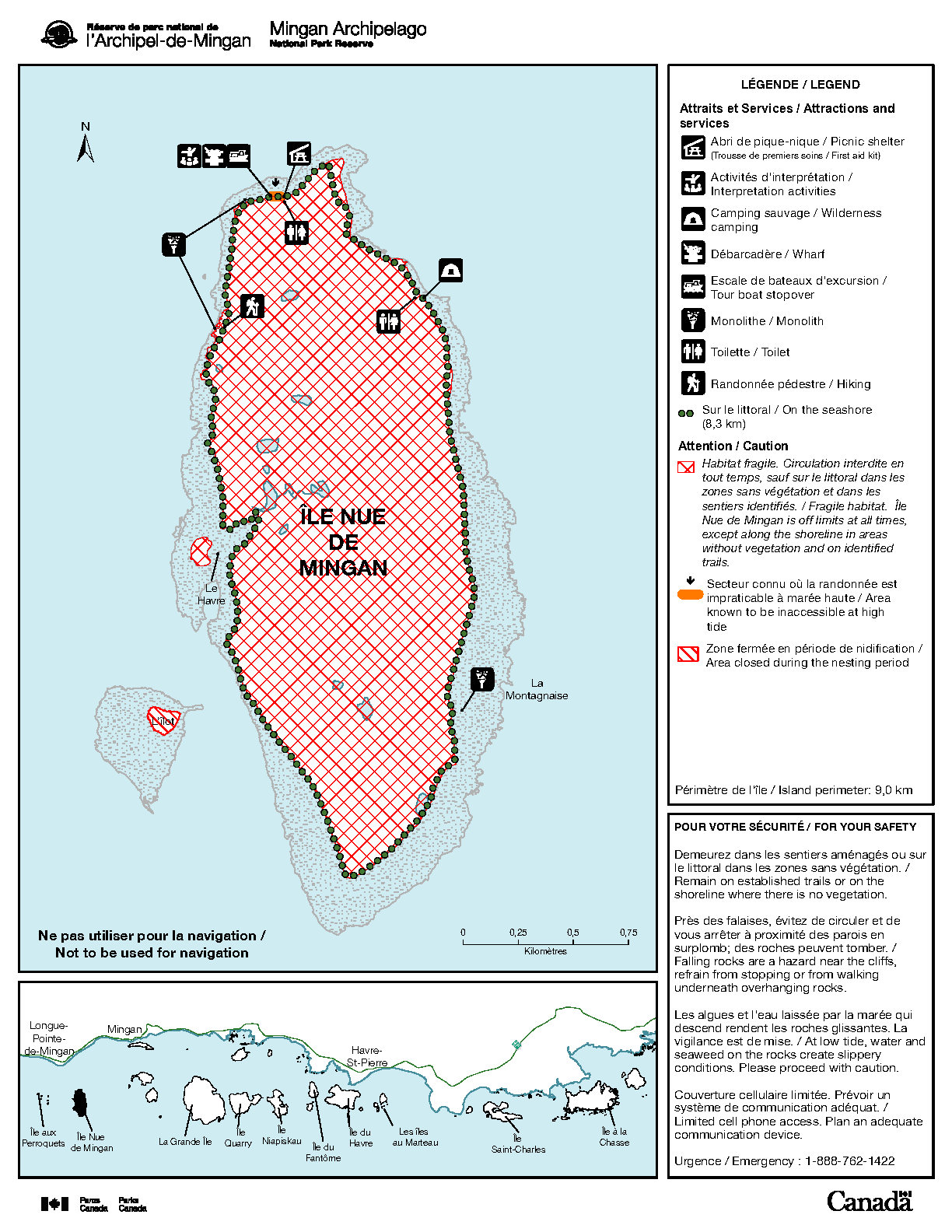 Download the map in high resolution (JPEG, 3.4 Mb)
Trail map and regulations
While hiking, remain on established trails or on the shoreline where there is no vegetation.
Falling rocks are a hazard near the cliffs. When possible, keep a safe distance, avoid walking beneath overhanging rock and do not stop next to the cliffs.
At low tide, water and seaweed on the rocks create slippery conditions. Please proceed with caution.
Western islands of the archipelago