Penouille trail and beach
Forillon National Park
The Penouille sand spit presents a mosaic of rich and diversified habitats that are different from the rest of the park territory. On the south side, its beaches entertain bathers and on the north side, the salt marsh fulfills the curious naturalists. And in between, an easy trail guides contemplative walkers toward the end point.
Level of difficulty: Easy
Length: 4 km (round trip)
Duration: 1 h 30 to 2 hrs.
Type of terrain: Paved and with a wood footbridge for approximately 500 m.
Elevation gain: A 10% elevation gain over a distance of 110 m must be completed before reaching a more or less flat trail, which is about 1 m of total elevation gain. To cross, a free adapted electric cart is available upon reservation. For information on availability ask the Penouille Visitor Centre or call 418-368-5505.
Starting point: Penouille Visitor Centre
GPS coordinates: 48.856399, -64.412345
Parking for persons with disabilities.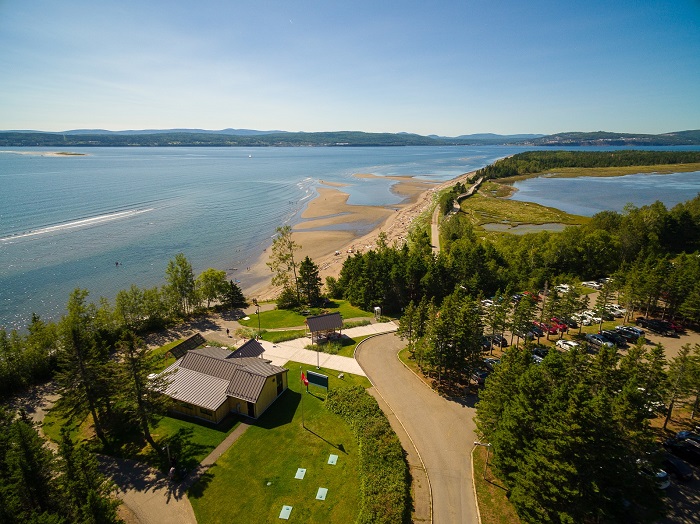 Overview point, parking lot and Penouille Visitor Centre.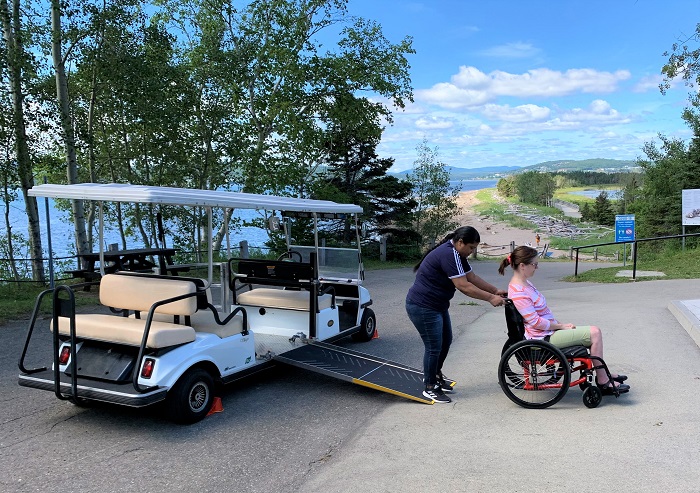 You can borrow an adapted electric cart free of charge to access the beach, the trail and the tip of Penouille more easily. It is accessible to people in a wheelchair and to people with reduced mobility to help cross the 10% starting slope safely.

For information on availability ask the Penouille Visitor Centre or call 418-368-5505.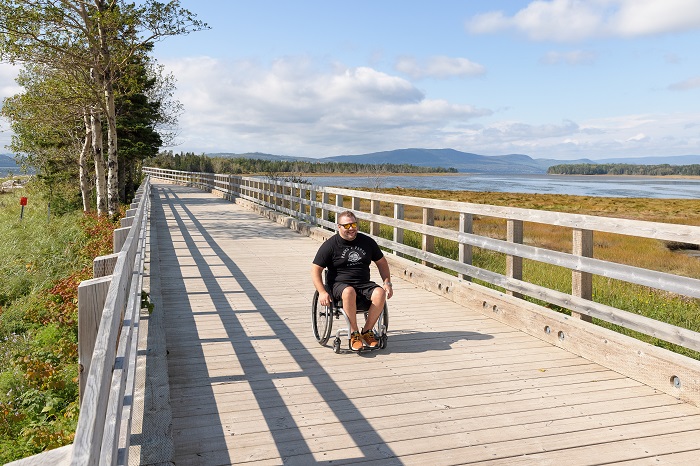 A portion of the paved trail is on a planked boardwalk of approximately 500 m, a 1 km round trip.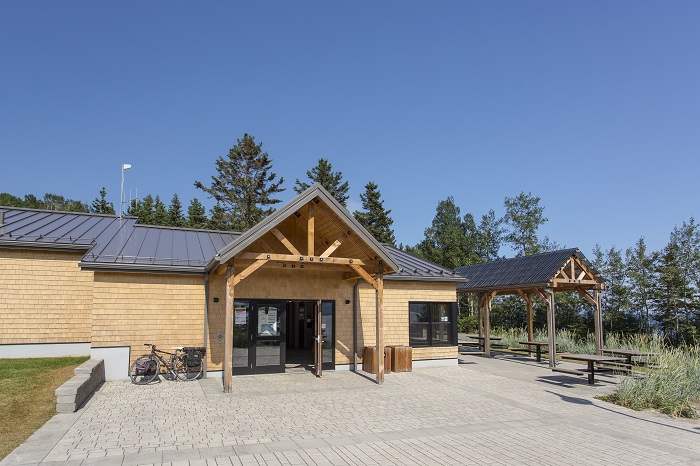 The Penouille Visitor Centre is near the parking lot and has a café, gift shop and washrooms. All these services are available.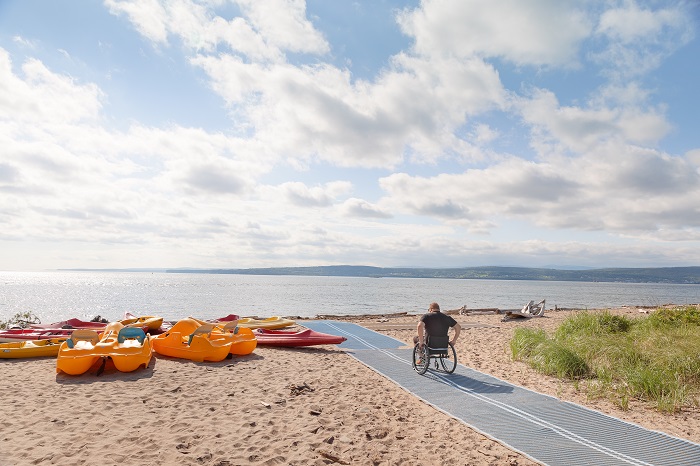 A universal accessibility mat, Mobi-mat, facilitates access to the beach by providing a firm surface to approach the sea. It is practical for wheelchairs, walkers, and even strollers. It is permanently installed for the summer, and is accessible to anyone for free.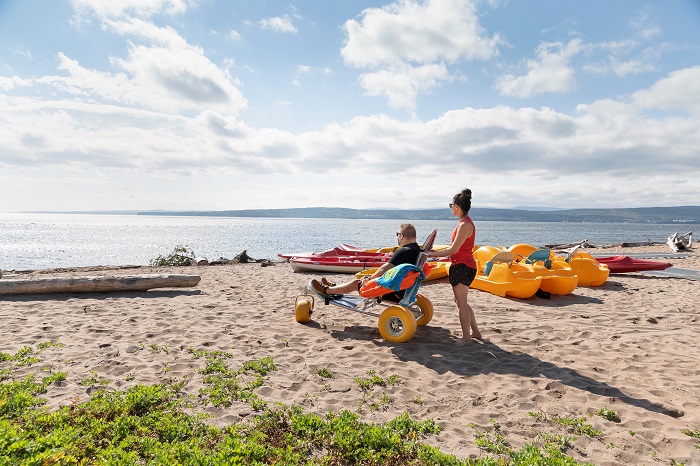 The Mobi-chair is available to rent for free to people with reduced mobility wishing to enjoy the Penouille Beach. It allows its users to swim, as its large wheels and armrests act as floats, providing very good stability in the water.

Reservations recommended. For information call 418-368-5505 or ask the Penouille Visitor Centre.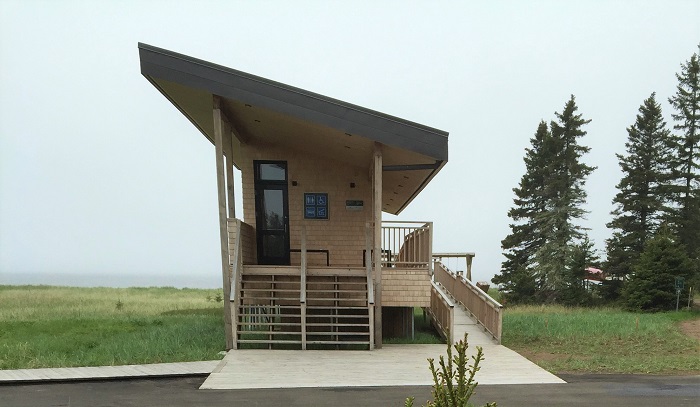 The service building and the washrooms at the end of the point have a ramp. Take advantage of the picnic area and playground: A true peaceful haven. The ground is sandy under the playground equipment.