Volunteering at Point Pelee
Point Pelee National Park
If you're a community-minded team player, who's interested in connecting Canadians to nature and culture, and you're ready to jump in to high energy activities or are looking for a way to help the park that's low impact, we may have a spot for you!
Immerse yourself in a wide variety of opportunities that may not be available to a regular visitor, such as restoring ecosystems, photographing wildlife and park activities, cleaning up litter, attending community events and festivals, and so much more.
To find out additional details regarding our volunteer opportunities, contact us at: volunteer.pelee.benevolat@pc.gc.ca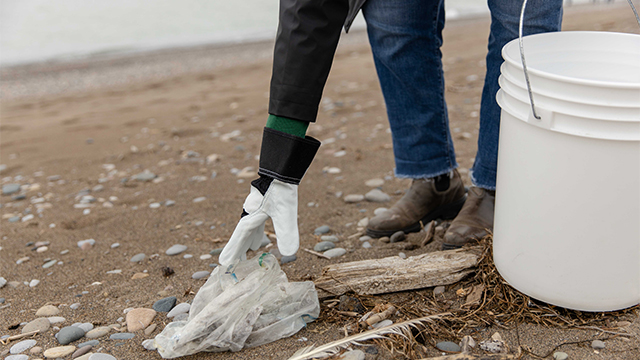 Commitment: Available to all visitors daily

Status: Self-guided program

Take in the beautiful view, collect plastic waste and litter, and record what you find.

Make a difference and be a part of the solution to plastic pollution. You will become a citizen scientist and the information on what litter you collect will help Parks Canada identify the sources and work to stop them.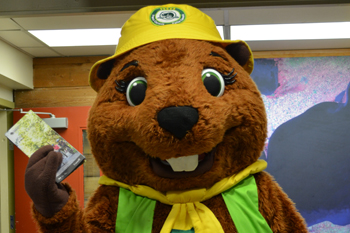 Commitment: 9 weeks

Status: No openings at this time.

Parka and her handler will visit our campers throughout the summer for s'mores and fun! This opportunity will take volunteers into the heart of our oTENTik Village, leading meet and greets with the beloved Parks Canada Mascot.

As a Parka Mascot, you help animate Parka and engage young children, families and the general public through non-verbal communication. You would also be helping create a fun, welcoming and lively environment where people feel content and accepted.

If you are interested in volunteering, but are not keen on dressing up, you could be the perfect person to be the eyes and ears of Parka!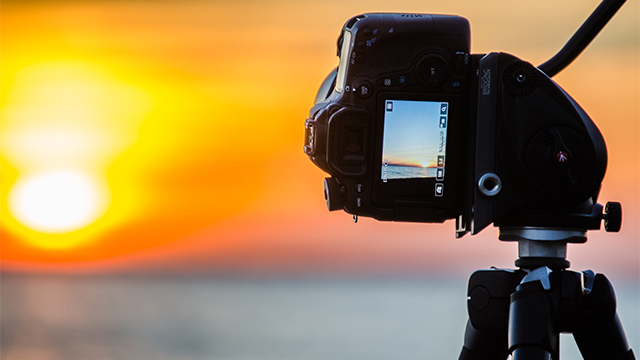 Commitment: Six times per year

Status: No openings at this time.

Our team of volunteer photographers are always on the lookout for the best nature, landscape and visitor shots. Volunteers are encouraged to develop their photography portfolios, and will be provided with opportunities to document a variety of park subjects, including people, nature and wildlife. Volunteer photographers take photographs at Parks Canada events, out on the trails, the marsh, the visitor centre, or wherever the day takes them! Volunteer photographs may be used to help support online and print publications, as well as outreach exhibits and display materials.
Outreach and Special Event Volunteer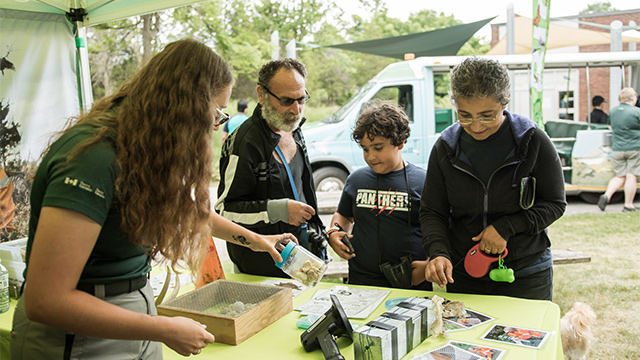 Commitment: Once a month, year-round

Status: No openings at this time.

Get out in the community and share your passion for Parks Canada! This team of volunteers attends a variety of community events and festivals throughout Southern Ontario. Meet people in your local community and get them excited about natural and cultural history! We are looking for volunteers in the following areas: Niagara Falls, Niagara-on-the-Lake, Hamilton, Kitchener-Waterloo, London, Windsor, Amherstburg, or Leamington, Ontario.
What you will be doing:

Promoting Parks Canada to the public and answering questions.
Promoting an active and healthy lifestyle
Learning about Canadian culture, history, and nature.
Sharing your passion of Parks Canada places with others.
Setting up and taking down portable booths and activities.
Assisting with activities such as airbrush tattoos, scavenger hunts, green screen photo booths, and family crafts.
Demonstrating our website using portable tablet devices.
Bringing Parka to life, taking pictures with event goers, reading story time with Parka, and performing her "song and dance."
Encouraging others to volunteer for Parks Canada.

Note:

You must be 14 years or older to apply.
Prior experience is not required.
Good communication skills are an asset.
Volunteers will be expected to travel at their own cost. Some meals may be provided or reimbursed.
A screening process will follow the application to suitability.
Volunteers will be contacted on an as needed basis, based on events going on in their communities.
Volunteer Pond and Garden Keeper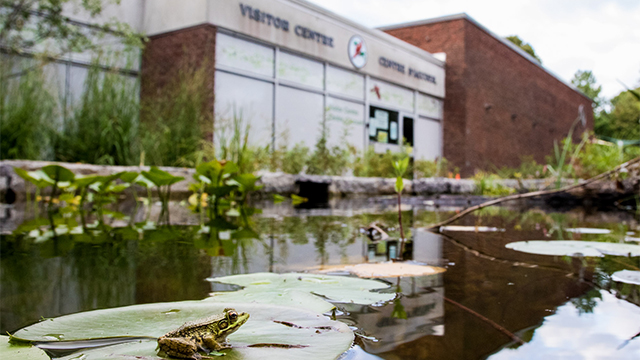 Commitment: Weekly in July and August

Status: No openings at this time.

The ponds at the Visitor Centre are teeming with life! Our team of Pond and Garden Keeper volunteers will be responsible for maintaining the appearance of the Point Pelee Visitor Centre pond and front garden. Volunteers will assist in the pulling of weeds and keeping the pond and garden clean of debris and other unwanted items. Pond and Garden Keeper will be responsible for the health and safety of the pond throughout the operating season. The volunteer will also share their passion with visitors who inquire about the pond and what they are doing to help maintain its health.
Volunteer oTENTik Village Host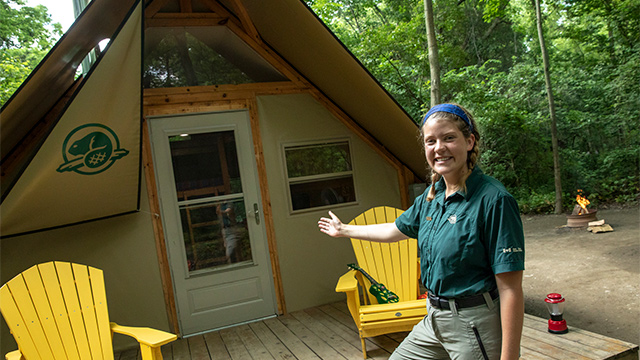 Commitment: Sunday's throughout July and August

Status: No openings at this time.

The Volunteer oTENTik Village Host team is essential to the smooth welcoming of weekly YMCA and oTENTik campers. This team is outgoing, welcoming, friendly and directs campers to the places where the fun begins! Volunteer oTENTik Village hosts greet visitors and provide information on where to park, and where to find their accommodations. Kind, welcoming, and warm individuals are encouraged to apply.