Distribution and habitat
Bruce Peninsula National Park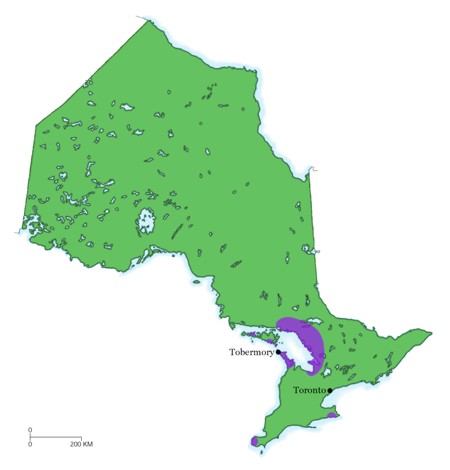 In Canada, the Massasauga rattlesnake is only found in Ontario. Most of the species population is located along eastern Georgian Bay and on the Bruce Peninsula. There is a small population on the northeast side of Lake Erie.
The Massasauga lives in varying habitats, such as alvars, forests, rocky shoreline, and wetlands.
The Massasauga's current range is much smaller than it used to be. This is largely due to habitat loss and fragmentation.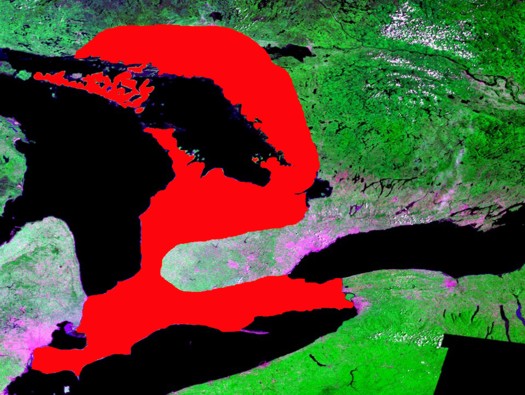 Massasauga's historic range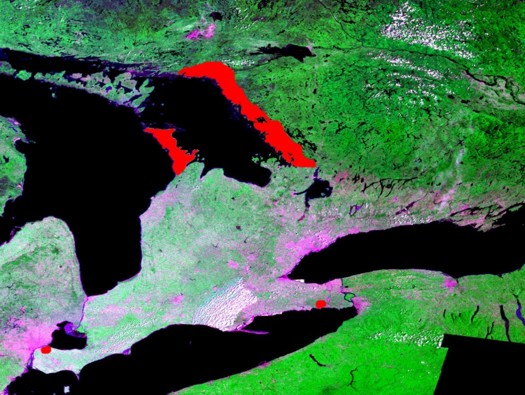 Massasauga's current range