Activities and experiences
Torngat Mountains National Park
Torngat Mountains National Park is the traditional homeland of the Inuit of Labrador and Nunavik. Inuit have traveled and lived among the deep fjords, towering mountains and wide valleys of this land for centuries, following the migratory paths of the whale, polar bear, and caribou.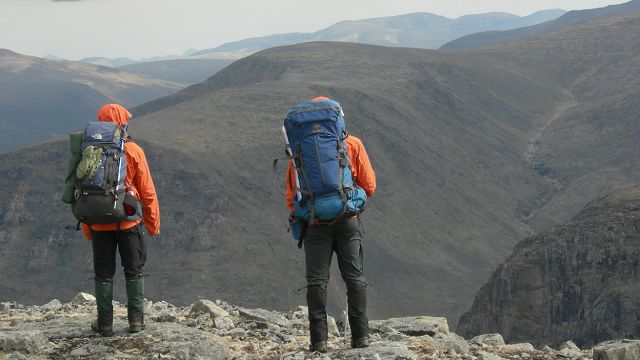 There are no roads, trails, or signs in Torngat Mountains National Park. There are, however, unmarked hiking routes and traditional Inuit travel routes marked by inuksuit. Visitors can explore the park on guided/ unguided day hikes and interpretive walks, overnight camping trips, multi-day backpacking treks, and technical rock-climbing excursions. With help and logistical support from Torngat Mountains Base Camp and Research Station, Parks Canada offers a range of day trips and overnight hiking opportunities.
Torngat Mountains Base Camp and Research Station offers visitors daily excursions from base camp into the park and the surrounding landscape. Parks Canada staff provide interpretive programming on all trips in the park, and with logistical support from Torngat Mountains Base Camp, we are able to offer visitors a wide range of experiences. Here you will find descriptions of some of the day trips many visitors will have an opportunity to experience.
Experiences to discover in Torngat Mountains Park
General Hiking Information for Torngat Mountains National Park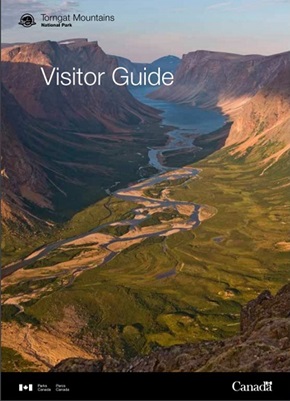 Visitors to the park have the opportunity to experience this breath-taking landscape together with Inuit. Excursions into the park by air, by sea or on foot deepen visitors' understanding of the connections between the majestic wild nature of this special place and the enduring cultural traditions of its people. Travel by boat through fjords amid whales and icebergs, learning about spiritual places from Inuit grave sites to a Moravian mission. Hike across tundra, on the lookout for caribou and bears, to waterfalls and a pristine lake for a swim, enjoying the company of local Inuit over a fresh Arctic char lunch and a welcoming cup of tea.
Each summer, on the banks of a beach where a river meets a sea, a small community is established on the edge of the park the Torngat Mountains Base Camp and Research Station. Here, Inuit elders and youth from Nunatsiavut and Nunavik stay together with visitors, researchers, and Parks Canada staff. In addition to the daily excursions to the park and programming offered at "base camp," Parks Canada facilitates opportunities for shared experiences between all guests, inspiring profound personal experiences.
Download the Parks Canada Visitors Guide to learn more about the activities and events.
Things to do

Animal watching

Backcountry camping

Bird watching

Mountain climbing

Hiking

Kayaking

Lookout

Mooring

Photography

Stargazing

Tours and programs