Art in the park
Mount Revelstoke National Park
In 2023, the Revelstoke Visual Arts Centre will host an exhibit of artwork created by the 2022 Art in the Park participants and inspired by Glacier National Park.
Since 2008, the Art in the Park program based in Revelstoke B.C. has provided visual artists with special access to explore one of Canada's national parks and share their experience through art. Artwork is created to inspire an emotional connection and deeper understanding of Canada's national parks. Parks Canada has proudly collaborated with the Revelstoke Visual Arts Society to present the Art in the Park program. This program is currently based in Glacier National Park and runs every two years.
---
Galleries of artwork
Artists are chosen through a selection process designed to encourage a balance of artistic mediums and experience. Participants work to create unique pieces of art that reflect their vision of the park. The finished artwork is then shared with the public at various venues in the province and on-line.
---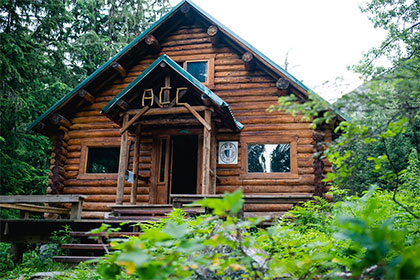 The artist experience
Artists travel to the A.O. Wheeler Hut in the heart of Glacier National Park, where they spend four nights in rustic, dormitory accommodation at the base of the Illecillewaet and Asulkan valleys. Days are spent creating art, hiking in the alpine, and exploring the nearby ruins of the historic Glacier House.
---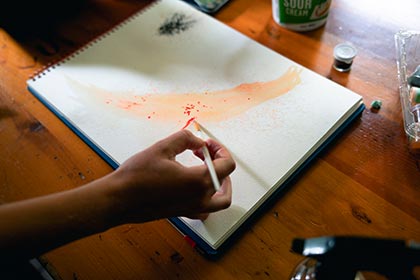 Apply for Art in the Park
By creating work from their experiences in the park, artists can foster a sense of connection to this special place. Through artists' participation, Parks Canada hopes to expand the way the park is seen by visitors and audiences beyond park boundaries.