The artist experience
Glacier National Park
A group of 12 artists spend four nights in a rustic cabin setting in the heart of Glacier National Park, exploring, photographing, sketching and, depending on their medium, producing works of art.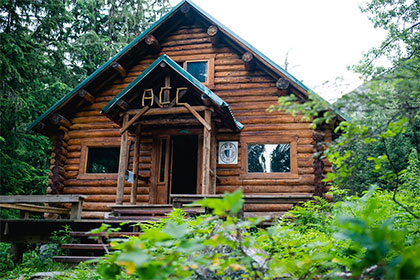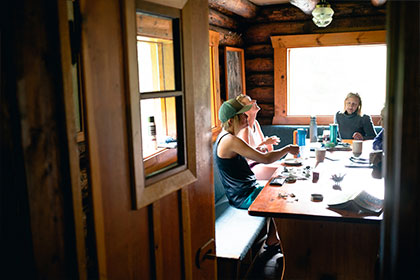 Food is organized for the group, with artists sharing experiences through communal dining.
Artists keep a journal during the retreat by using a medium of their choice (e.g. journal, collage, photo album etc.) to reflect on their experience and share with art exhibit guests.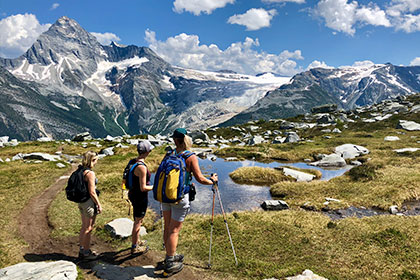 Artists' time in the park includes studio and work time, and opportunities to explore locations farther away from the hut as a group or alone.
The finished artwork is then shared with the public through an exhibit in the Fall at the Revelstoke Visual Arts Centre, a travelling exhibit and through online venues.
---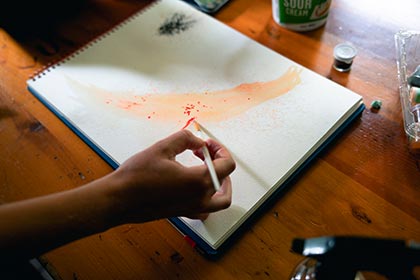 Apply for Art in the Park
By creating work from their experiences in the park, artists can foster a sense of connection to this special place. Through artists' participation, Parks Canada hopes to expand the way the park is seen by visitors and audiences beyond park boundaries.