SMONEĆTEN Campground
Gulf Islands National Park Reserve
A resilient forest of towering Douglas fir trees in Gulf Islands National Park Reserve showcases the resilience of W̱SÁNEĆ people who have been on the land since time immemorial.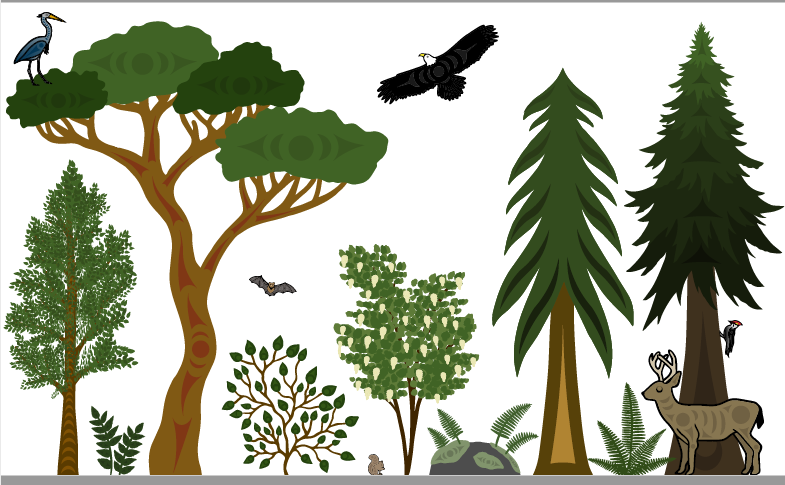 Ecosystem art by Sarah Jim
Naming of SMONEĆTEN
March 23, 1948: McDonald Provincial Park was established. The land was donated by Mr. Alexander McDonald
2003: Gulf Islands National Park Reserve was established. McDonald Campground was transferred from the province of British Columbia to Parks Canada.
2021: W̱SÁNEĆ Leadership Council and Gulf Islands National Park Reserve have collaborated to rename McDonald Campground to SMONEĆTEN. This new name in the local language, SENĆOŦEN, is in recognition of the area's cultural history and marks a step towards healing and moving forward.
How to pronounce SMONEĆTEN
Meaning of SMONEĆTEN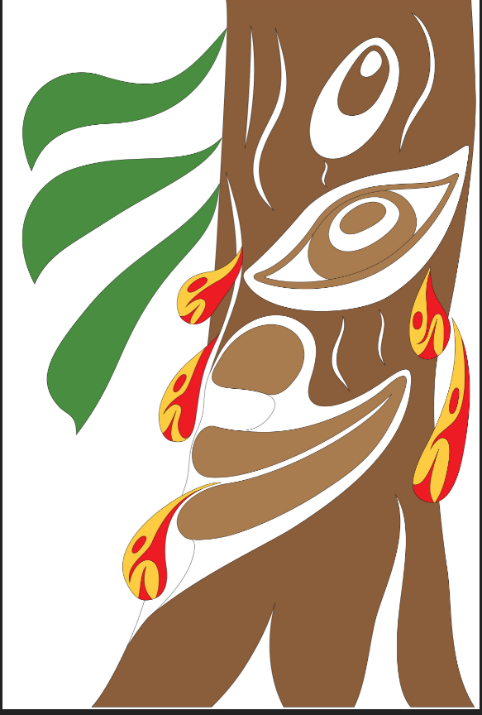 Eric Pelkey, a W̱SÁNEĆ elder, explains that "the name SMONEĆTEN means place of pitch, where our people used to gather pitch when it ran from the Douglas Firs. Pitch was a prized commodity for its many uses, including fire starting, patching open wounds and sealing the canoes of our people."
Four hand-carved cedar poles and an interpretive display were unveiled at the campground as part of the reinstatement of W̱SÁNEĆ language, history and culture on the land. The displays feature the words of W̱SÁNEĆ Elders and share how the site was once a place to gather liquid pitch, also known as sap, from Douglas fir trees.
SMONEĆTEN is a great place to enjoy a forest walk year-round, learn more about W̱SÁNEĆ culture, and stay at the drive-in campground from May 15 to September 30.
Learn more: