Bulletins
Glacier National Park
Dog prohibition - Connaught Creek / Balu Pass trail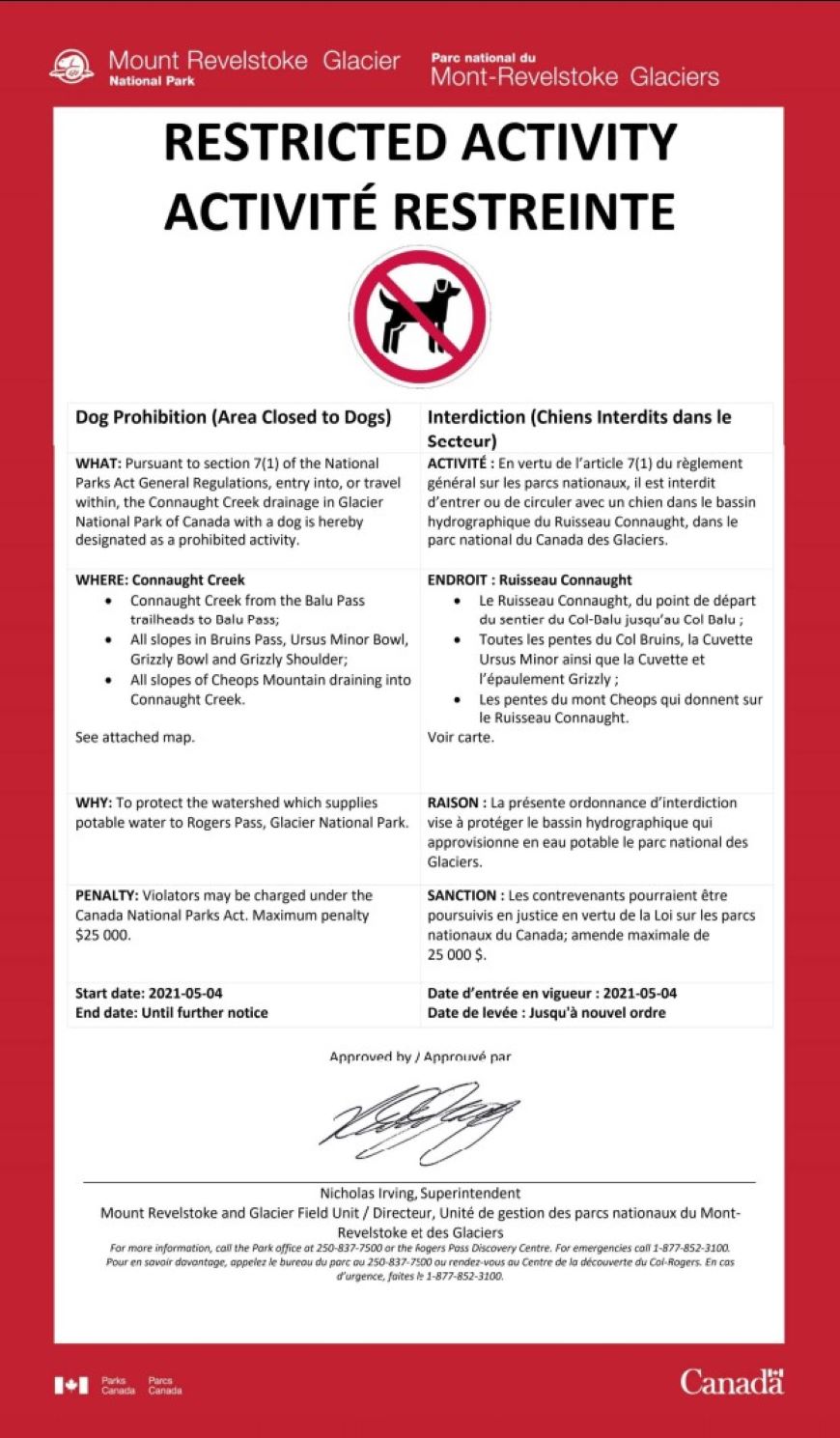 WHAT: Pursuant to section 7(1) of the National Parks Act General Regulations, entry into, or travel within, the Connaught Creek drainage in Glacier National Park of Canada with a dog is hereby designated as a prohibited activity.
WHERE: Connaught Creek
· Connaught Creek from the Balu Pass trailheads to Balu Pass;
· All slopes in Bruins Pass, Ursus Minor Bowl, Grizzly Bowl and Grizzly Shoulder;
· All slopes of Cheops Mountain draining into Connaught Creek.
See attached map.
WHY: To protect the watershed which supplies potable water to Rogers Pass, Glacier National Park.
PENALTY: Violators may be charged under the Canada National Parks Act. Maximum penalty $25 000.
Start date: 2021-05-04
End date: Until further notice