Play the wildlife safety quiz
Jasper National Park
Safe vacations are enjoyable vacations! Play the wildlife safety quiz. Learn more about how to keep yourself and wild animals safe when you visit Jasper National Park.
Find all six wild animal signs in the Town of Jasper. Each wild animal sign has a story to discuss with your friends and family. Decide what you would do. Tap the QR code to find the answers given by Parks Canada wildlife experts. Hint: Two wild animal signs are found on the Information Centre grounds.
Select the wild animal signs below for answers to the quiz.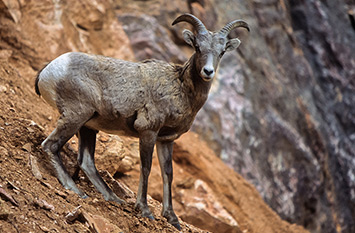 You are set for a picnic in the park. You have a cooler of food on a picnic table. You look around and there are no animals in sight. You want to walk a nearby trail before you eat. It will only take you a few minutes to explore. What should you do first?
Discuss with your friends and family. Click on the image to get your answers!