Plan your visit
Elk Island National Park
Discover all nature has to offer at Elk Island National Park, an oasis of calm 35 kilometers east of Edmonton on Highway 16. Visit for the day or camp overnight to escape the bustle of city life and explore the park by foot, canoe, bike or car.
Directions and distances to Elk Island National Park by air and car.
Location
1 - 54401 Range Road 203
Fort Saskatchewan AB
T8L 0V3
Phone
1-780- 922-5790
Directions
Within an hour's drive of Alberta's bustling capital of Edmonton lies a place of quiet, where no city lights dilute the starry sky. A refuge for wildlife and people alike, Elk Island National Park is an oasis of calm. For generations, people have come here for a day picnic or an overnight camping trip to escape the city's distractions and explore by foot, canoe, bike or vehicle.
Air:
Edmonton International airport is serviced by major national and international carriers. Major car rental agencies operate out of the Edmonton International airport.
Car:
Elk Island National Park's main entrance, the south gate, is located approximately 48km from Edmonton's city centre, via Highway 16 East (Yellowhead). The park is open year-round, with bison particularly active from July to August.
Features
Important bulletins, trail conditions, weather, seasonal safety, park regulations.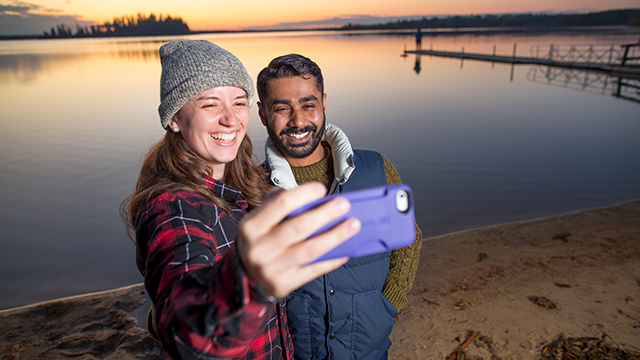 Elk Island National Park has a Facebook page!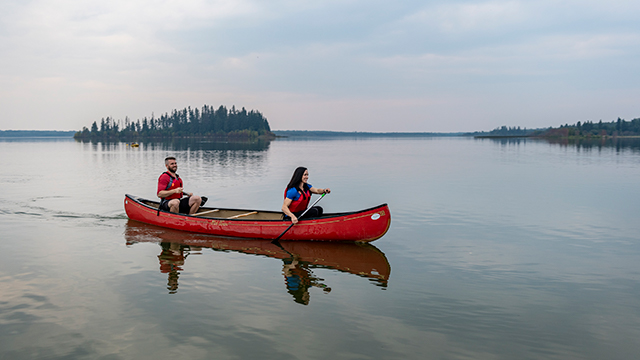 Take the following steps to ensure each adventure on the lake is a safe one.