Expand the Land
Elk Island National Park
Grassland restoration in Elk Island National Park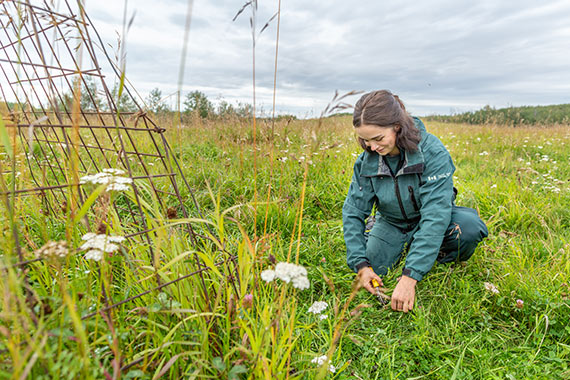 The grasslands of Elk Island National Park cover a small area yet they play a large role in supporting the overall health of the park. Monitoring shows that the health of grasslands within the park is poor. Without fire on the landscape, weeds and shrubs can grow in grassland areas. Remaining fields and meadows are heavily grazed by wildlife like bison and elk. Conservation work to restore grassland habitats in the north area of the park focuses on reversing these trends. Carefully planned weed control and prescribed fires will reduce dense shrubs, open up natural grassland pockets and encourage native plant growth in meadows where bison like to graze.
What's our approach?
Work with local Indigenous communities and grassland experts to improve grassland health in the park
Control key invasive plants in grassland areas
Use prescribed fire to open up grassland habitat and help restore the natural landscape
Engage Canadians through outreach and education to increase awareness and knowledge of the importance of grassland health
What's been accomplished?
Hosted workshops, meetings, plant walks. We will continue to engage Indigenous partners, grassland experts and the surrounding community in discussions about grassland health and management
Hosted an Indigenous ceremony for the health of grasslands
Gathered data about the health and use of grassland areas and modeled wildlife presence in these areas
Mapped and managed invasive plants
Hosted an annual volunteer weed pulling event with the Friends of Elk Island Society
Managed prescribed fire for over 100 hectares of the park
Researched thistle rust fungus, which occurs naturally in the park, as a possible biocontrol for invasive Canada thistle
Installed and promoted Play Clean Go boot brush stations at trailheads to prevent the spread of invasive plant seeds
Engaged visitors through interpretative programs, school programs and a geocache inspired by grassland health, bison, and the benefits of fire on the landscape