Trout species at risk in Banff National Park
Banff National Park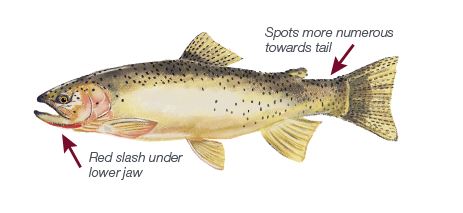 Westslope Cutthroat Trout
Are best identified by the red slash under the lower jaw.
They prefer cold temperature waters.
Spawning occurs between May and July when water temperatures reach 10 °C.
Westslope Cutthroat Trout is a threatened species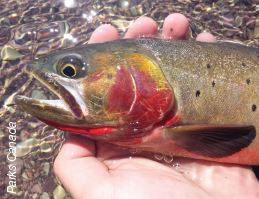 Banff National Park has some of the few remaining genetically pure populations of Westslope Cutthoat Trout in Alberta.
The main threats to Westslope Cutthroat Trout are habitat loss (outside the park), competition and hybridization with non-native trout species such as Rainbow Trout.
In 2013, Westslope Cutthroat Trout was listed as threatened under Canada's Species at Risk Act.
---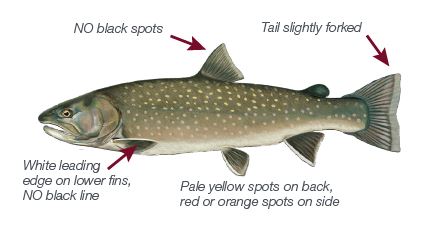 Bull Trout
Have a slightly forked tail and are typically olive-green to blue-grey in colour.
"No black, put it back".
Is a cold water species that prefers well-connected mountain lakes and streams. Spawning occurs between mid-August to mid-October.
Bull Trout is a threatened species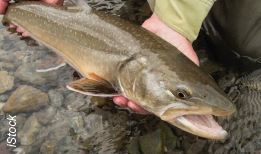 The greatest threats to Bull Trout include degraded and fragmented habitat resulting from development and the introduction of non-native species such as Brook Trout.
In 2019, Bull Trout was listed as threatened under Canada's Species at Risk Act.
Westslope Cutthroat Trout and Bull Trout need our help!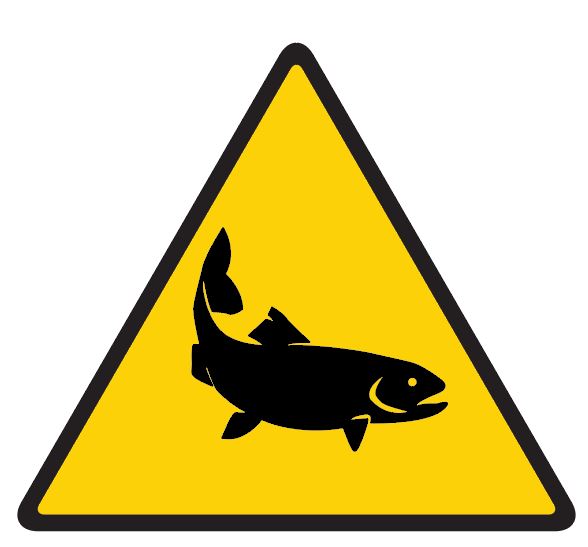 Knowing how to identify Westslope Cutthroat and Bull Trout is the first step towards protection. Anglers should know how to recognize and safely release these fish species to prevent illegal harvest. Possession limit is zero.
Preventing the spread of aquatic invasive species and disease is imperative to ensure the long term survival of Westslope Cutthroat and Bull Trout. Clean – Drain – Dry everything that has come in contact with the water.
Felt-soled wading boots are banned in Banff National Park.
Refer to Banff National Park's Fishing Regulations for information regarding open seasons, special restrictions and closed waters.
---
Westslope Cutthroat Trout, Bull Trout and their habitat are protected by law
In Banff National Park, these two fish species are protected under the Canada National Parks Act and Canada's Species at Risk Act.
Most national park waters where these fish occur, or did occur, along with associated shorelines, are protected as critical habitat. This includes a 30-metre riparian buffer along the shoreline (above the high water mark) as it provides hiding cover and shade, reduces sediment and erosion, and is an important source of terrestrial insects on which the trout feed. It is illegal to damage the 30-metre habitat buffer.
Any actions that may cause harm to Westslope Cutthroat and Bull Trout such as introducing sediment, chemicals, or obstructing fish movement are illegal.
If work is required near or within an aquatic ecosystem, authorization from the Field Unit Superintendent is required at the planning stage before any work commences. Contact Banff National Park to get the necessary information related to these species at risk and their critical habitat.
It is illegal to possess Westslope Cutthroat and Bull Trout. Violators will be charged, be required to appear in court, and could pay fines up to $25 000.
If you witness illegal fishing activities, please observe, record and report this information to Banff Emergency Dispatch 403-762-1470, anytime day or night.