Partners
Forges du Saint-Maurice National Historic Site
By working in collaboration with respected organisations that share our values, Parks Canada is able to better deliver its promise to Canadians by continuing to be a world leader in the protection and presentation of Canada's natural and cultural heritage. We believe in sharing leadership and working with our partners to offer unique, inspiring opportunities for Canadians to discover our treasured places and to achieve extraordinary results.
We are proud to collaborate with the following partners and stakeholders:

Collège Laflèche
The Collège Laflèche Laflèche is a private general and vocational college in Trois-Rivières. Its mission is to promote the acquisition of knowledge and to foster the development of its students. The Forges du Saint-Maurice National Historic Site and Collège Laflèche are partners in providing workplace learning opportunities for students in the Tourisme bilingueprogram. In 2020, the partnership between the two organizations resulted in the creation of a virtual tour of part of the historic site thanks to the digital expertise of the students in the Guide-accompagnateur touristique course.

Culture Trois-Rivières
The mission of Culture Trois-Rivières is to develop, promote and make accessible the cultural and artistic offering in order to contribute to the well-being and development of the Trois-Rivières community. The Forges du Saint-Maurice National Historic Site collaborated on volume 2 of the digital comic strip La saga des Trois-Rivières: Le mystère des forges, produced by Culture Trois-Rivières. This fictitious work depicts life when the Forges-du-Saint-Maurice was in operation.
Festival International de la poésie
The Festival International de la Poésie, in the master hands of Gaston Bellemare and Maryse Baribeau, has become the grand event dreamed of in the 1980s. Trois-Rivières is now the showcase of the entire world's poetry, both in the media as well as with the general public. This partnered with the Forges du Saint-Maurice National Historic Site in a number of cultural dissemination activities.
Personare
Through characters from the different eras, Personare (French only) helps people understand the history and experience the daily life of the time. The interventions are varied and are adapted to the interpretation site and the clientele. The main objective is to speak about history through characters. Personare is partnered with Forges du Saint-Maurice National Historic Site to enrich the programming of the site.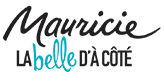 Mauricie Tourism
Mauricie Tourism is a non-profit non governmental association that promotes regional tourist attractions. The organization informs tourists and the local population about the different activities offered at La Mauricie National Park and at the Forges du Saint-Maurice National Historic Site.