Partners
Fort Lennox National Historic Site
By working in collaboration with respected organisations that share our values, Parks Canada is able to better deliver its promise to Canadians by continuing to be a world leader in the protection and presentation of Canada's natural and cultural heritage. We believe in sharing leadership and working with our partners to offer unique, inspiring opportunities for Canadians to discover our treasured places and to achieve extraordinary results.
We are proud to be formally collaborating with the following partner: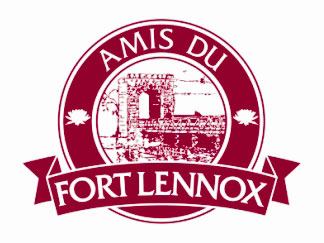 Les Amis du Fort Lennox
Les Amis du Fort Lennox is a non-profit cooperative association, that is proud of its park and its island. Members wish to share this heritage with visitors.
Mission
As partners, Les Amis du Fort Lennox collaborates along with Parks Canada to support its objectives of conservation of the cultural heritage. A team of ten employees participates in the employment projects offered by the government. The association is in charge of managing the box office, the canteen, and the employees also operate two selling points of souvenirs related to the historic of the fort and to the nature on the island. The association and its volunteers organize events to promote the Fort, the island and our region.
Les Amis du Fort Lennox is part of the 55 cooperatives associations who work along with the 73 National Historic Sites, National Parks, and National Marine Conservation Areas everywhere in Canada. For further information or to join the Friends of Fort Lennox please contact Nathalie Vigneault, by phone at 450 291-3293 or by mail at: adfl@hotmail.ca
Cégep Lanaudière
The Cégep Régional de Lanaudière (Website in French only) is a unique collegial teaching institution in Quebec. It has three constituent colleges: in Joliette, l'Assomption and Terrebonne, a continuing education service as well as a regional service centre located in Repentigny. All CEGEP instances report to the one and only general directorate, but each constituent college enjoys its pedagogic autonomy to better meet the needs of its community and the region. Today, the CEGEP is an essential player in the socio-economic development of the greater region of Lanaudière and places the student at the heart of its priorities by providing a stimulating and dynamic living environment. It accommodates more than 6,600 students (regular and continuous training), offers a range of 52 pre-university and technical study programs and has more than 1,000 staff members (employees and teachers). Fort Lennox National Historic Site collaborates with the CEGEP in order to make enriching experiences available to students for their academic journey.
Municipality of Saint-Paul-de-l'Île-aux-Noix
Perched on the edge of the Richelieu River less than 45 minutes from Montreal, the Municipality of Saint-Paul-de-l'Île-aux-Noix is rightly recognized as the nautical capital of Quebec. Each year, Saint-Paul-de-l'Île-aux-Noix offers a wide range of activities that contribute to this reputation. During the summer, it is at the heart of one of the most visited regions in the province. Fort Lennox National Historic Site works as a partner in the enrichment of the municipality's summer program.
---
Collaborators
Guides au pays de Chambly