Activities and experiences
Sainte-Anne-de-Bellevue Canal National Historic Site
During your visit to the Sainte-Anne-de-Bellevue Canal, you can walk on the canal jetty or take the boardwalk. Observe the boats, admire the remains of the first canal, shop the stores on Sainte-Anne Street or have a picnic on the bank.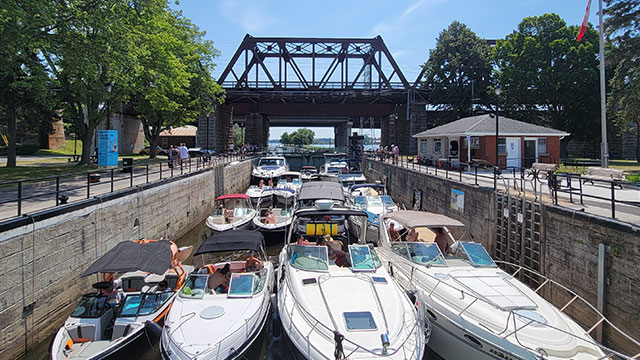 Information on navigation and lockage: routes, night mooring and much more.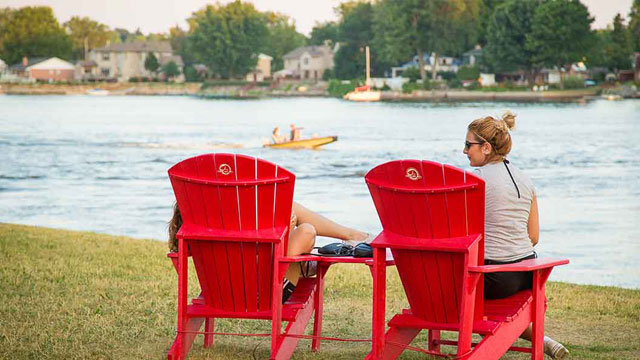 Où trouver les chaises rouges au lieu historique national du Canal-de-Saint-Anne-de-Bellevue.
Things to do near the Saint-Anne-de-Bellevue canal.
Other activities
Schedule of events and interpretive programs.
Maps, suggested routes and rates when planning your visit.