Calendar of events
HMCS Haida National Historic Site
SOLD OUT Murder Mystery at HMCS Haida
Culture and entertainment
History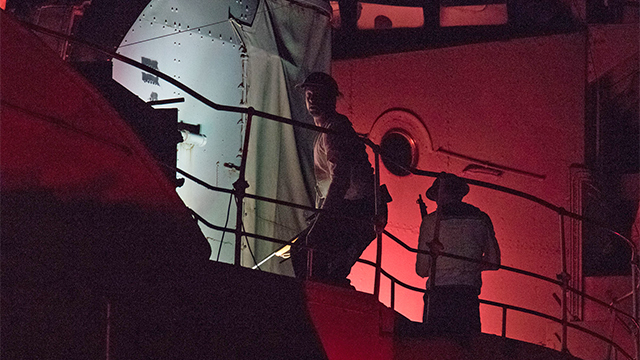 Time:
07:00 PM - 08:30 PM
Location(s):
HMCS Haida National Historic Site
Cost:
Adults $22.60, Seniors $22.10, Youth 17 and under $18.35
Back by popular demand after a 4-year hiatus is a brand-new Mystery at HMCS Haida! Colonel Z is looking for some keen detectives to help uncover a murderer in a classic "who done it?" with a historical twist. Explore the ship to uncover clues and interview suspects with hopes of finding the guilty party. Prizes to be given to some, and fun to be had by all.
This is a show with adult themes, as such the age limit is 12 and up.
Tickets are limited so get yours today! Bookings must be requested via email at haida.info@pc.gc.ca. In your request, please specify the number of adult, senior, and child tickets you require. Payment will occur in person on the day of the event; please arrive early to leave time for payment prior to the start of the event.
Please arrive by 6:45 p.m. to allow time for payment onsite prior to the event.
Limited parking is available at HMCS Haida; free parking is available on Pier 8, a short walk from the ship.
NOTE: Access to HMCS Haida involves the use of ladders; slip and trip hazards are present in the form of wet decks, obstacles at foot and knee level, and low-set ceilings. We ask that all guests dress for the weather, wear closed-toe shoes, and make their way slowly and carefully during their visit. Note that walkers, wheelchairs, and other mobility devices are not permitted aboard Haida for lack of space. Water is permitted aboard, but no food or other beverages are permitted.