Fort Edward National Historic Site
Discover North America's oldest military blockhouse and a key chapter of Canada's colonial history high above Nova Scotia's historic Minas Basin in Windsor. Built in 1750, Fort Edward provided an important British stronghold during decades of discord with Acadian settlers and the Mi'kmaq people.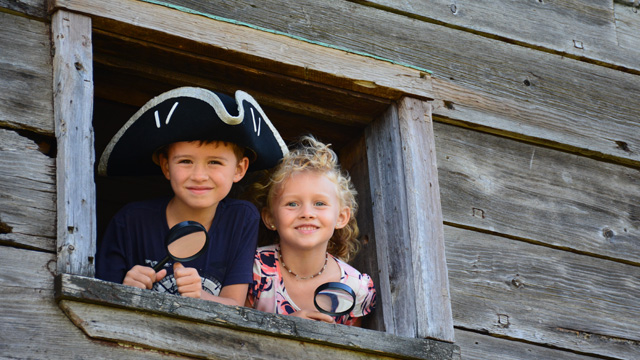 Fort Edward National Historic Site is located in the historic town of Windsor, Nova Scotia.
Spread a blanket at the foot of North America's oldest blockhouse to enjoy a picnic lunch with views of the river valley below.
Visiting Fort Edward National Historic Site
Maps and directions, facilities and services, hours, fees.
About Fort Edward National Historic Site
History, architecture, archaeology.
Jobs, partners, permits and licenses, public consultations, plans, and policies.
Contact us
Telephone:
902-798-2639 (June 24 to August 31)
902-798-2321 (September 1 to June 23)
West Hants Historical Society: 902-798-4706
Email: fortedward@pc.gc.ca
Hours of operation
June 30 to September 2, 2023
Open Wednesday to Sunday (closed on Mondays and Tuesdays)
9 am to 5 pm
The grounds are open year-round.
More places to discover with Parks Canada