Historic workshops
Cape Spear Lighthouse National Historic Site
Details:
Schedule: Offered daily from July 1 to September 1, 2023 at 2:00 pm to 4:00 pm.

Cost: Included in site admission fee.

Location: Historic Lighthouse (at the top of the stairs)
Have you ever wondered what it would be like to live like a 19th century light house keeper? What would your daily life look like?
At the historic Cape Spear Lighthouse, you can find out for yourself! Try your hand at some of our historic activities that would have been common at Cape Spear during the 1830s.
Featured activities
Rope splicing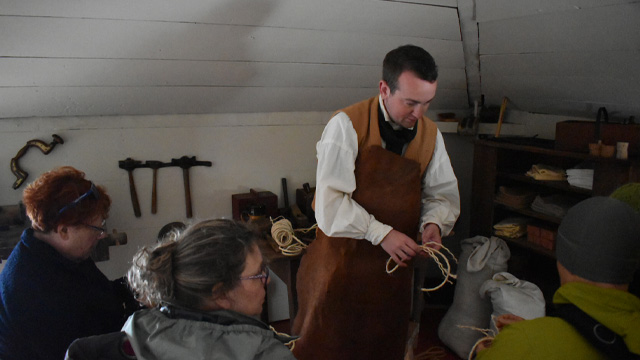 Let our historic interpreters show you the ropes of this important light keeping skill. Take your own splice home as a souvenir.
Butter making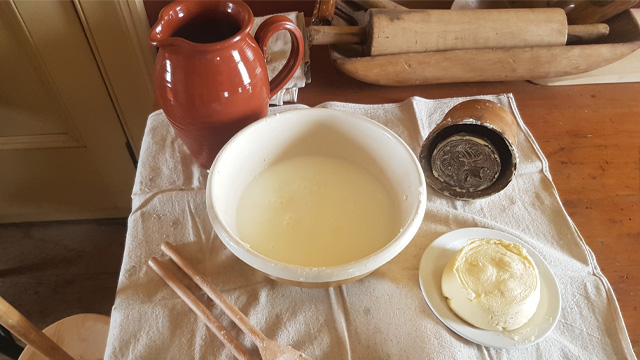 Churn butter churn! Learn the art of making butter before electricity and hear all about the Victorian superstitions behind this household chore.
Storytelling
Tales of shipwrecks, love and ghostly appearances! Let our costumed interpreters sweep you into Cape Spear's deep cultural history.
Candle making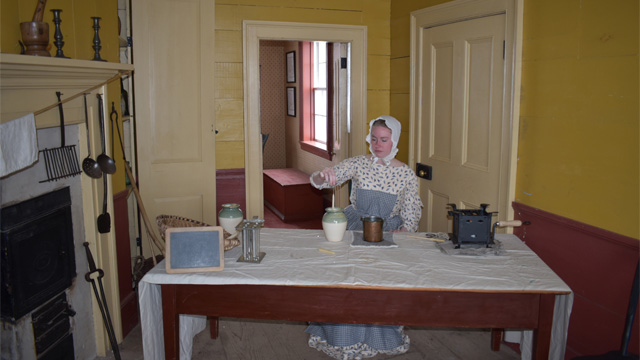 Learn the art of wax candle making as it was done at Cape Spear during the Victorian era. Take your candle creation home as a souvenir.
---
We've added a NEW workshop!
Flag signaling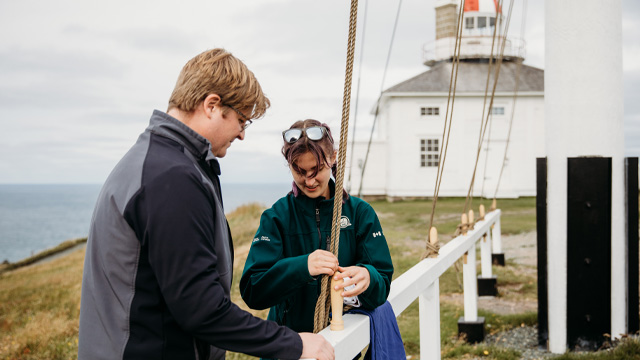 Hoist away! Learn the ropes of flag signaling during the 1900s at Cape Spear Lighthouse.
Time: 10:30 - 11:30 am and 4:30 - 5:30 pm