Things to do
Fort Beauséjour – Fort Cumberland National Historic Site
Discover fascinating exhibits and artifacts, and visit the site's spectral remains, barracks and ramparts. Look out over the land, sky and sea and be transported by the history of the site. You'll likely feel a sense of connection to the soldiers and settlers who once walked these grounds.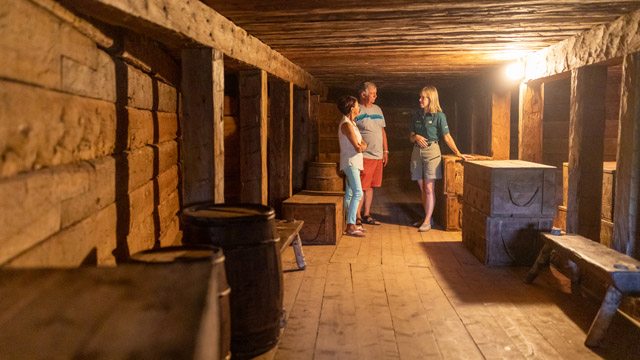 Guided tours, self-guided experiences, Parks Canada Xplorers.
Connect with nature and make memories in Canada's most unique and treasured places.
The fort is a perfect spot to fly a kite.
The Xplorers program offers children an opportunity to discover the treasures of the site with their families.
Things to do

Bird watching

Dog walking

Lookout

Museum

Photography

Picnicking