School programs
Fort Rodd Hill and Fisgard Lighthouse National Historic Sites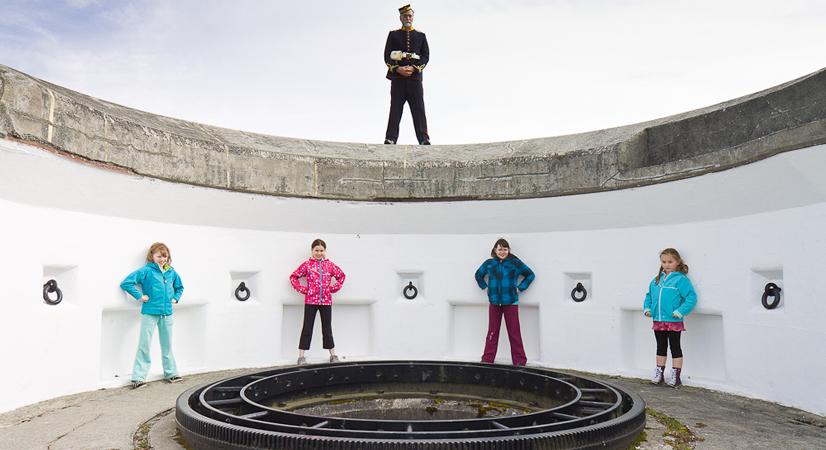 Teacher information | Program descriptions | Book a school program
Teacher information
Prepare for your field trip
Before the visit
If you have booked the Platoon Challenge tour, please arrange your students into groups (maximum six per group) before arriving. Students will be completing a series of challenges in these groups.


Ensure students are dressed for the weather, including outdoor footwear. Fort Rodd Hill and Fisgard Lighthouse National Historic Sites are located by the ocean; it is often much colder here, due to strong ocean winds. Our programs run rain or shine.


Please make nametags for your students that they can wear during the program (sticky labels work well). Nametags will help our interpreters personalize the program to your students.


Ask our staff about other experiences to extend your stay, such as our overnight programs. The oTENTik tents, exclusive to Parks Canada, offer a unique blend of homey comfort and a taste of outdoor adventure. It's an opportunity for visitors to enjoy camping with the comfort of a bed, inside the fort, in a shelter that is already set up and ready to go. Visit our oTENTik page for more information on fees and bookings the oTENKiks.
Arrival time
Check in 15 minutes prior to your scheduled program time.


Allow students to have a snack outside the front kiosk, as there are no breaks during the 1.5 hour program.


At this time, confirm the final number of adults and children in your group and bring your payment to the front kiosk to check in with us.


Our staff will give you and the chaperones a brief orientation. Chaperones and teachers are expected to be available for their students at all times. Please assist us in delivering the best possible experience for your students: Be active listeners, silence cell phones, and if you must take a call or converse with other parents, please step away from the group prior to starting your conversation.
Washrooms and lunch facilities
There are washrooms located on site, outside the front kiosk and inside the Fort walls.


There is no food or drink available for purchase on site. There is, however, a water fountain. Please ensure all group members bring a lunch or eat beforehand.


Picnic areas are available near our parking lot and inside the Fort. There are no indoor eating areas.
After the program
If you would like to stay on the site after your program is completed, ensure that an adult chaperones the group at all times.


Instruct your students to be respectful of the public and other school groups. Emphasize to your group that they cannot climb or stand on old fort walls or buildings.