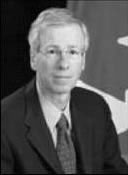 Canada's national historic sites, national parks and national marine conservation areas represent the soul of our country. They are a central part of who we are and what we are. They are places of beauty and wonder and heritage. Each tells its own story. Together, they connect Canadians to our roots, to our future and to each other.
We see a future in which each of the national historic sites of Canada, whether federally owned or not, enjoys sound commemorative health, and in which our system of sites evolves as our country evolves. Our national historic sites will be places for all Canadians to experience and learn from. They will help our communities to be vibrant and creative, and contribute to our efforts to revitalize Canada's cities. Together, we will hold these places in trust for this and future generations, while ensuring they contribute to Canada's sustainable economy and environmental health.
Our vision is also for each of Canada's unique terrestrial and marine regions to be represented by at least one national park or national marine conservation area, for all national parks to be in sound ecological health, for all NMCAs to promote the ecologically sustainable use of our marine resources in a way that harmonizes conservation practices with human activities, and for both national parks and NMCAs to be places for all Canadians to experience and enjoy.
These principles form the foundation of the new management plan for  the Rideau Canal National Historic Site of Canada. May I offer my appreciation to the vast range of thoughtful Canadians who helped develop this plan. I am especially grateful to our very dedicated team from Parks Canada and to all those local organizations and individuals who have demonstrated such good will, hard work, spirit of co-operation and extraordinary sense of stewardship.
In that same spirit of partnership and responsibility, I am pleased to approve the Rideau Canal National Historic Site of Canada Management Plan.


Stéphane Dion
Minister of the Environment
Management Plan
Recommended by:


Alan Latourelle
Chief Executive Officer
Parks Canada


Doug Stewart
Field Unit Superintendent
Eastern Ontario, Parks Canada
---