Wong Foon Sien National Historic Person (1901-1971)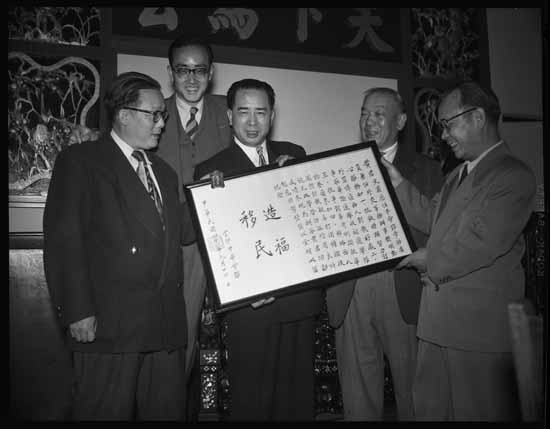 Wong Foon Sien was designated as a national historic person in 2008.
Historical importance: Ardent activist for the recognition of the rights of the Chinese-Canadian community and other minorities.
Commemorative plaque: 108 East Pender Street, Vancouver, British ColumbiaFootnote 1
Wong Foon Sien (circa 1901-1971)

This journalist, labour activist, and community leader was instrumental in the campaign to lift the remaining immigration restrictions following the repeal of the Chinese Exclusion Act in 1947. His persistent lobbying enabled hundreds of families of Chinese origin to reunite in Canada. Though at times a controversial figure, he acted as a conciliatory force within Vancouver's Chinese-Canadian community, helping to strengthen it. By devoting his time and effort to a range of civil and human rights organizations, Wong Foon Sien helped advance the development of a more tolerant society.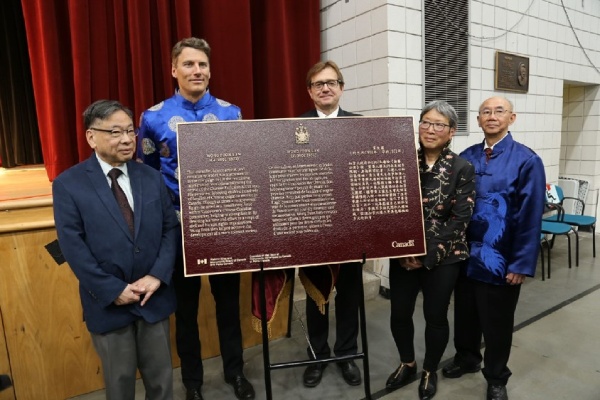 黃文甫(約生於1901年,卒於1971年)

加拿大政府於1947年廢除《排華法案》後,對華人移民仍存有諸多限制。身為新聞記者、工運人士和社區領袖,黃文甫先生在爭取華人享有平等移民權利的過程中扮演了關鍵的角色。他堅持不懈、奔走呼號,令數百戶華人家庭得以在加拿大團聚。儘管黃文甫先生曾是個富爭議性的人物,但他卻團結了溫哥華唐人街的社團組織,強化了華裔社區。此外,他奉獻出自己的時間和精力,參與眾多的民間和人權組織,促進加拿大建立更具包容性的多元化社會
The National Program of Historical Commemoration relies on the participation of Canadians in the identification of places, events and persons of national historic significance. Any member of the public can nominate a topic for consideration by the Historic Sites and Monuments Board of Canada.