Tackaberry Skates National Historic Event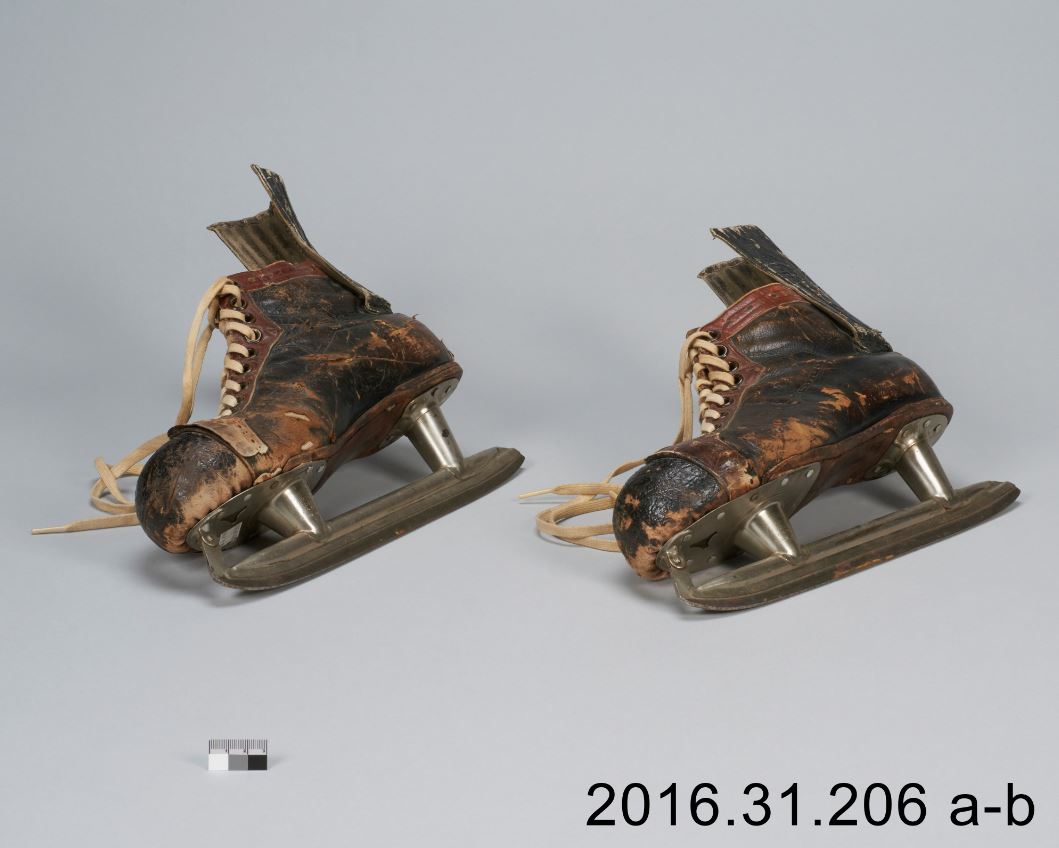 Tackaberry Skates was designated as a national historic event in 2022
Historical importance: Highly recognizable hockey skate design by George Tackaberry, marketed as 'Tacks' by CCM.
Commemorative plaque: No plaque installedFootnote 1
Tackaberry Skates
In 1905, expert shoemaker George E. Tackaberry crafted a durable hockey boot with innovations such as a snug fit to prevent chafing, a reinforced toe and heel, improved arch support, and a thicker tongue. The new design was able to withstand the strain and stress of a full season of hockey and demonstrated the benefits of high quality footwear for hockey players. Tackaberry's design improved on-ice performance during an era of increased popularity in elite hockey and its professionalization. In the 1920s, Canada Cycle & Motor (CCM), which partnered with Tackaberry, became a leader in manufacturing skates with attached, improved boots. Marketed as 'Tacks', the design became one of the most recognizable brands, worn by skaters, by hockey players of all ages, and by prominent NHL players throughout the 20th century.
Born in Dresden, Ontario in 1874, Tackaberry learned shoe repair as a teenager and worked in this profession after moving to Brandon, Manitoba in 1892. In Brandon, his next door neighbour was Joe Hall, a two-time Stanley Cup champion who was playing with Portage Lakes at the time. Hall had grown frustrated with his skates and asked Tackaberry to improve the boots. Tackaberry set out to design boots that would hold up to significant moisture from both the ice and a player's sweat as well as to the stress from quick and sudden changes of direction. He used a moisture-resistant kangaroo hide that would not stretch, lowered the boot's top edge, reinforced the heel and toe, and improved the arch support. Over the course of his first season using these redesigned boots, Joe Hall continuously raved about them, so much so that at the end of the season he brought orders to Tackaberry from his teammates.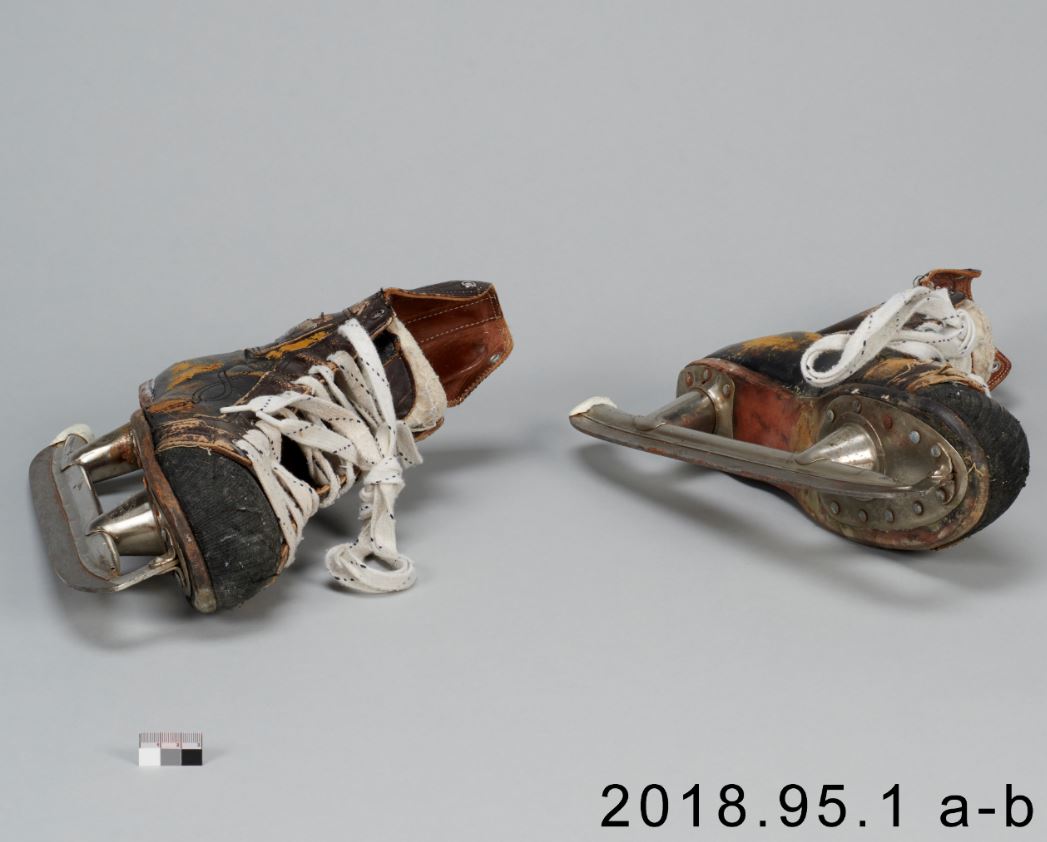 It was not long before Tackaberry's shoe repair business in Brandon was dedicated to producing boots for hockey players as better boots improved on-ice performance and professional players looked for any advantage they could get, including by investing in higher quality equipment. In the late 19th century, skates were just beginning to be made with attached boots. In 1927, CCM took over the entirety of Tackaberry's shop for production. Responding to the popularity of their skates, the company started to sell skate blades that were attached to the Tackaberry boot. Although the attached blade was already being used by some skaters, CCM's quality blade in combination with the Tackaberry boot made for a superior skate. In 1934, CCM changed the skates to heat-treated blades made from Sheffield steel, which is widely regarded as the best source of steel for skate blades, further enhancing the reputation of Tackaberry skates.
Tackaberry's production continued to be exclusive for CCM blades until his death in 1937. His wife sold the design to CCM, which started to produce their 'Tacks' skates. CCM dedicated marketing resources to ensuring that younger players in Junior leagues wore Tack skates, an effective way of creating brand allegiance. The 'Tacks' remained CCM's signature skate through the 20th century, worn by NHL all-stars such as Jean Béliveau and Bobby Orr. The 'Tacks' brand was retired, but brought back in 2014 after demand from players at both the professional and recreational level.
This press backgrounder was prepared at the time of the Ministerial announcement and plaque unveiling in 2022.
The National Program of Historical Commemoration relies on the participation of Canadians in the identification of places, events and persons of national historic significance. Any member of the public can nominate a topic for consideration by the Historic Sites and Monuments Board of Canada.