Diving activities
Saguenay–St. Lawrence Marine Park
The shores of the St. Lawrence, near Les Escoumins, are considered one of the most beautiful underwater landscapes in North America. Discover what lies beneath the surface of the Saguenay–St. Lawrence Marine Park. The variety and abundance of colours of the fauna and flora will surprise you.
Visit the Quebec Federation of Underwater Activities diving base at the Marine Environment Discovery Centre.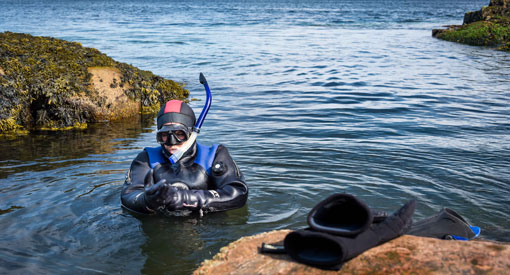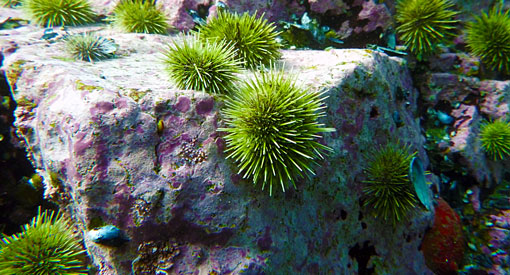 Facilities and services
Equipment rental ($)
Changing rooms
Toilets
Air and nitrox filling station ($)
Dive guide ($)
The Quebec Federation of Underwater Activities reserves the right to cancel snorkelling at any time due to bad weather.