Indigenous connections
Lake Superior National Marine Conservation Area
Indigenous People of the North Shore
Welcome to the north shore of gichigaaming, the Big Lake, Lake Superior. Rich in history and culture, archaeological evidence shows that people have inhabited this shore and islands for 9,500 years.
First Nations
The First Nations in this region lived in a harmonious relationship with the lands and waters. They intimately understood the cyclical nature of the seasons and often-robust weather patterns of the area. Careful and continuous preparation - through harvesting and preserving materials - was needed to ensure they would survive and thrive for millennia. Their relationship to, and stewardship of, the land is reflected in ceremony, songs, craft and language.
As you travel along the highway corridor, you will see place names that are rooted in the Ojibwe language. Examples include: Shuniah, Nipigon, Opwaaganasiniing, Mazukama Falls, Kama Cliffs, Wabasta Lake, Pawgwasheeng, and Aguasabon Falls.
The Métis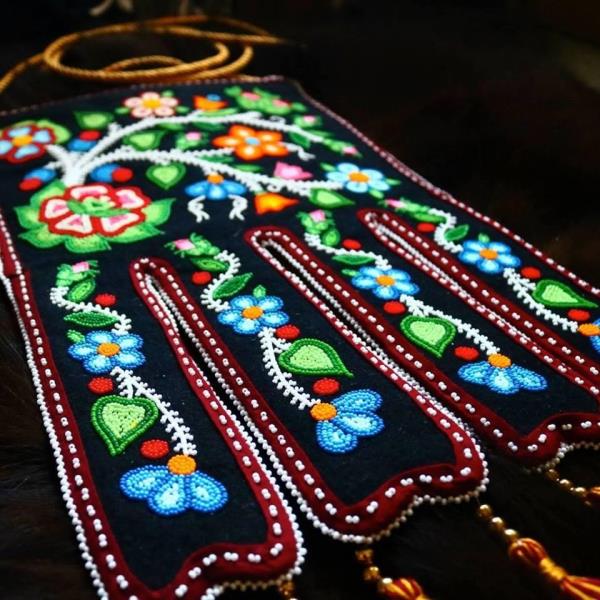 The Métis are a distinct Indigenous people with a unique history, culture, language, and territory that includes the waterways of Ontario, surrounds the Great Lakes and spans what was known as the historic Northwest.
The Metis Nation is made up of descendants of people of mixed ancestry born from Indigenous women and European men. A new Indigenous people called the Métis resulted from the subsequent intermarriage of these mixed ancestry individuals.
Métis settlements emerged as an outgrowth of the fur trade, along freighting waterways and watersheds. In Ontario, these settlements were part of larger regional communities, interconnected by the highly mobile lifestyle of the Métis, the fur trade network, seasonal activities, extensive kinship connections, and a shared collective history and identity. As Lake Superior National Marine Conservation Area works towards formal establishment, the site is dedicated to working with Indigenous people in the region, so that visitors to the area can participate in authentic opportunities to experience Indigenous culture in memorable ways.