National urban parks policy
Parks Canada is creating a new national urban parks policy. The policy will be used by Parks Canada to guide the designation and management of new national urban parks across Canada.
The policy will:
provide a mechanism and structure for Parks Canada to designate national urban parks
outline requirements that must be met for a proposed national urban park to be designated
specify standards that must be maintained to retain the designation
ensure that there is a consistent approach to designating and managing national urban parks
provide certainty that all national urban parks contribute to the three principal objectives of the program: conserving nature; connecting people with nature; advancing reconciliation with Indigenous peoples.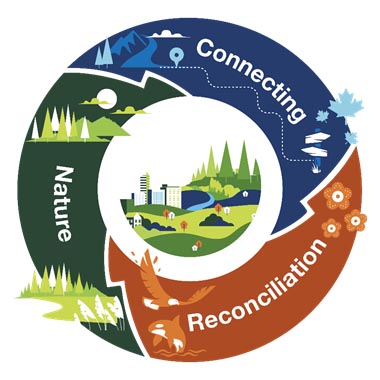 Each national urban park will be unique, so the National Urban Parks Policy will provide a flexible framework that encourages and creates space for local leadership and locally relevant approaches.
Parks Canada created a set of documents called Toward a National Urban Parks Policy to share information on the policy with partners, stakeholders, and the public. These documents include a backgrounder, which provides context, and a discussion paper that outlines Parks Canada's proposed policy approach. Parks Canada collected feedback through an online survey, which was open from April 17, 2023 to May 22, 2023, and from local and national partners and stakeholders.
Over the coming months Parks Canada will prepare a first edition of the National Urban Parks Policy. Stay tuned to this web page for updates.
---
Vision, policy objectives, and context.
Proposed guiding principles, proposed designation requirements, proposed minimum standards, and discussion questions.